How Did 'The Bachelor' Handle Becca's Big Dilemma?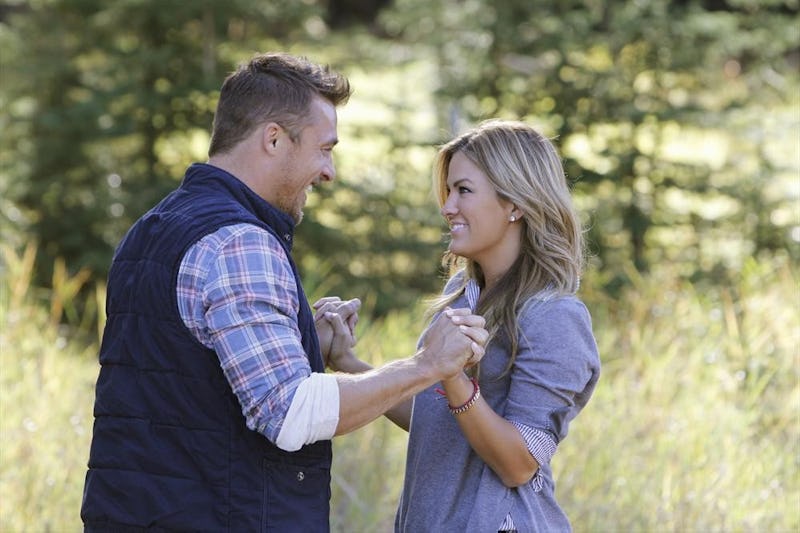 The Bachelor handled Ashley I.'s virginity in about the worst way possible. The show and cast members mentioned her sexual status at every chance, and when she finally told Chris Soules, he reacted really badly. Conversely on Monday, Becca's virginity was discussed on The Bachelor and the show handled things much better this time.
Rather than tacking the word "virgin" before her name in every preview, they've pretty much left Becca alone. And knowing producers prompt conversation topics, I think they convinced Ashley I. talk about it way, way too much, and it was all dramatized to be really scandalous. Promos set things up to look like Ashley snuck into Chris' tent in the middle of the night for a sexy rendezvous, when she really just wanted to talk to him about her virginity.
Fortunately, the show handled things a little better with Becca. Perhaps she refused to talk about it, or maybe the producers just didn't press her, but it never really came up much until hometowns when her family hinted to Chris that she hadn't been close with a lot of men.
But the biggest difference came in the way Becca is going to tell Chris. Ashley I. hinted to Chris in the tent, which was made into something dirty by editors, and then she told him again later in a few stolen minutes before a rose ceremony. Becca has a different plan, though. She's waiting until the Fantasy Suite.
Becca told her sister that she felt that was the right time to talk about it because the cameras won't be around, and it will just be the two of them. "If he isn't OK with it, then it's kind of a sign that this isn't right," Becca said.
I'm not sure how much of Ashley's confession was her own doing, and how much was producer prodding, but it didn't go down very well and I'm glad the show learned its lesson and left Becca to her own devices a bit more. Now here's hoping they don't dramatize her Fantasy Suite confession like they did with the non-sex tent scene, because that scene was pretty tacky and misleading.
This is Becca's own private thing to divulge when and how she wants, and production needs to stay out of it for everyone's sake.
Image: Richard Carlson/ABC