Your NYPL Young Lions Fiction Award Finalists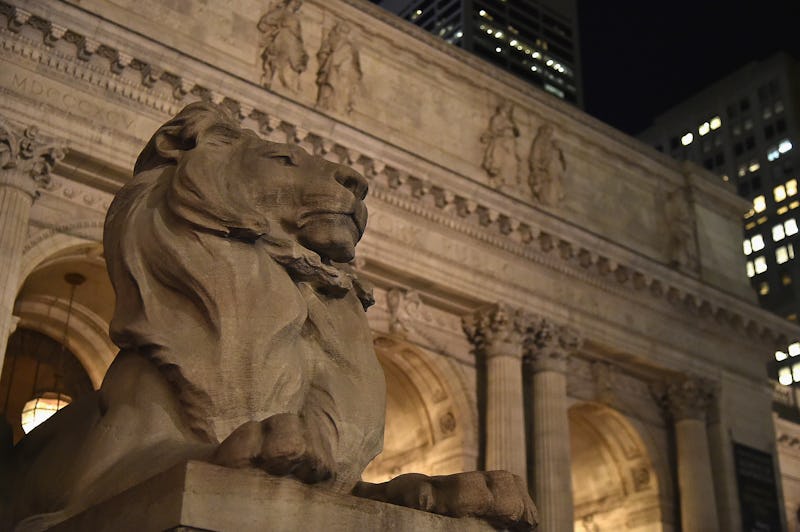 Theo Wargo/Getty Images Entertainment/Getty Images
In a wonderfully bibliophile fashion, this afternoon the New York Public Library tweeted the list of finalists for 2015's Young Lions Fiction Award. And to continue the annual award's impeccable knack for singling out promising new talent, there's no shortage of literary brilliance here. This year's five lucky finalists are:
Catherine Lacey, Nobody is Ever Missing
Molly Antopol, The UnAmericans
Andrew Ladd, What Ends
Jesse Ball, Silence Once Begun
Ben Lerner, 10:04
Although there's no definite front-runner here, I'd place my bets on Ben Lerner snagging the prize, which will be awarded at a black-tie celebration at the iconic library on April 27. But that's mainly because Lerner is an established literary darling, and also because the New York Times dubbed his second novel "brilliant." And that's not to discount the sheer force of talent behind each of the other four candidates: Catherine Lacey's Nobody is Ever Missing , for example, is a "deliciously bold debut"; and Jesse Ball's Silence Once Begun , a "wild dance" of a novel, is shockingly beautiful. In short, I do not envy the judges' Herculean task this year.
The Young Lions Fiction Award has been honoring stellar writers aged 35-and-under for 15 years. The winner receives a $10,000 check (plus the priceless reward of national recognition for being a literary prodigy). Paul Yoon, last year's winner for Snow Hunters , joined a roster of talent including Karen Russell, Colson Whitehead, and Wells Tower.
Not sure which finalist you want to place your bets on? You've still got a month and a half to tweet your #ylfab15 support. Get reading!
Images: Theo Wargo/Getty Images; Young Lions/Twitter