'Fifty Shades' Breaks More Box Office Records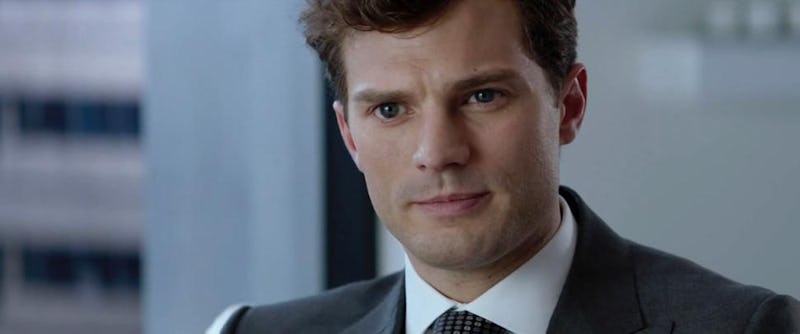 It was no secret that erotic release of the weekend, Fifty Shades of Grey, was going to score huge at the box office, though it might surprise you just how big of a deal its opening weekend was. According to Variety, the film, which has already grossed $266.6 million dollars worldwide (#WIN), is officially the biggest February opening in history. Yep, of all the movies that came out in February, Fifty Shades of Grey has outsold each and every one. Not bad for a adaptation of a novel that started out as Twilight fan-fiction, eh?
Of course, the title might be tad more impressive if February wasn't already a bit of a quality film drought. Considering that Academy Award nominations tend to take place very late in the year, most films that come out in the first two months have a very tough time breaking through. That means that a lot of films who aren't gunning for awards will choose to open in February, and while fans may have adored E.L. James trilogy, Fifty Shades of Grey probably wouldn't have grabbed any nods regardless of its release date. Of course, it's a fun film to watch, especially when it's freezing outside and movie theaters are slightly less cold — but it is worth investigating what other films have come out in February that Fifty Shades has now beat.
So what movies did the adaptation beat out for the top February spot? Here are the five films that grossed the most in February behind Fifty Shades of Grey, according to Box Office Mojo:
#6: The SpongeBob: Sponge Out of Water (2015)
This is the most recent movie on this list, opening just behind Fifty Shades of Grey.
#5. Valentine's Day (2010)
Also known as the one movie where then-real life couple Taylor Swift and Taylor Lautner played BF/GF.
#4. Hannibal (2001)
We all know this one, as much as we've tried to block out the part where he literally sautés a dude's brain.
#3. The LEGO Movie (2014)
"Everything is awesome"... about The LEGO Movie.
#2. The Passion of the Christ (2004)
Mel Gibson's directorial debut was beaten out by Fifty Shades by a little less than $2 million bucks.
Images: Giphy (6)