'The Odd Couple' Should Make Thomas Lennon A Star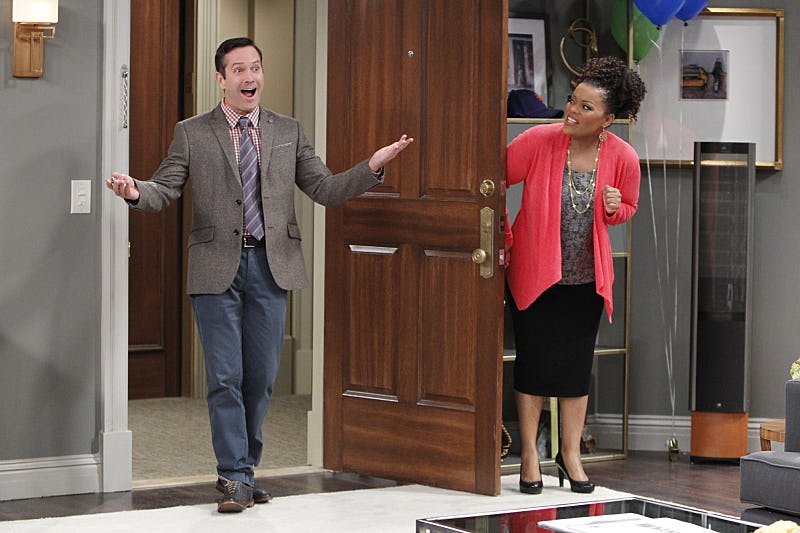 If you look at Thomas Lennon and get that, "Hey, I know him!" feeling, you're not alone. He has been everywhere on both big and small screens. He's an extremely versatile actor and an extremely funny fella. Lennon now stars as Felix on CBS' The Odd Couple , which is a modern-day remake of the classic show from the '70s, which was adapted from a movie, which was adapted from a play. I know, it's a lot to take in.
Anyway, Lennon has one of those faces that you expect to see whenever a random one or two-episode guest star pops into your fave show, and actually, the weirder the character, the more likely he'll be the one to show up. He's had such roles on New Girl, Bob's Burgers, The Goldbergs, Archer, Key and Peele, Franklin and Bash, Don't Trust the B---- in Apartment 23, How I Met Your Mother, Party Down, and so many others that to include them all in this list would be borderline bonkers. It's even more insane that this is his first major role on TV since his days on Reno 911. He did have a reoccurring role on Sean Saves the World, but now in The Odd Couple, Lennon finally gets the spotlight his talent deserves.
The Odd Couple is about two divorced men living as roommates who could not be more different from each other. One is messy and a lovable curmudgeon, and the other is tidy and adorably uptight. Can you guess which one Lennon plays? Yup, the tidy one. Doesn't he just seem perfect for the role? His messy counterpart is played by Matthew Perry of Chandler Bing fame, and their banter is off the charts hilarious.
The two men actually have a Friends connection, since Lennon played Randall, Joey's hand-twin in the Vegas episode.
Outside of the small screen, Lennon's film resume reads like the Hollywood career you dreamt of having as a kid. He penned the script for the latest installment of the Night at the Museum franchise, and has starred in everything from How to Lose a Guy in 10 Days (Remember, guys? He was Thayer!), Hancock, I Love You, Man, Cedar Rapids, Bad Teacher, What to Expect When You're Expecting, and all the way to Transformers: Age of Extinction.
The Odd Couple premieres Thursday night at 8:30 p.m. on CBS and by the looks of it, is about to make Thomas Lennon a household name, as opposed to "That guy from... that thing."
Images: Sonja Flemming/CBS; Giphy