Aerie Does Even More To Promote Body Positivity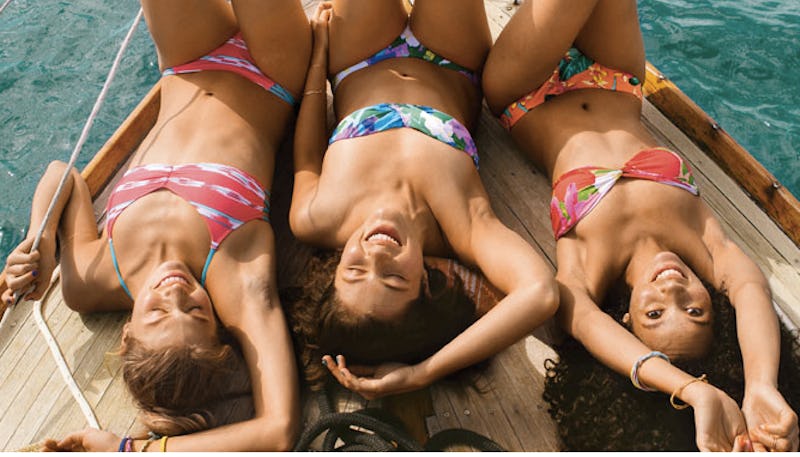 Applause is due for Aerie, the intimates brand and offshoot of American Eagle Outfitters which promotes body positivity in its advertising campaigns by refusing to retouch or Photoshop the hell out of its models, thanks to its #aerieREAL initiative. The brand is taking its commitment to fostering positive self-image a step further, as Aerie now sponsors the National Eating Disorders Association, or NEDA.
Aerie will sponsor NEDA's national walks awareness program, known as NEDA Walk. Save a Life. The initiative raises funs for educational programs and spreads awareness about eating disorders. NEDA holds 65 walks every year in cities all over the country.
In a statement, Lynn Grefe, president and CEO of NEDA, noted why Aerie was the perfect partner for the organization and said,
We applaud Aerie for taking the lead in healthy body image through its #aerieREAL and #LoveYourRealSelfie campaigns. This can be a significant game changer for the fashion and advertising industries. We know that over-the-top ads promoting extreme thinness and non-stop diet promises send a message to teens and young adults suggesting that they are not good enough — translation: not thin enough — and sadly fuels the fire of low self-esteem. Research has shown that low self-esteem is a serious precursor to unhealthy eating behaviors and eating disorders.
The press release notes a staggering statistic regarding body perception. Sadly, 69 percent of elementary students that read magazines have said the pictures in the publications influence their notion of the ideal body shape. Even more alarming, 47 percent of the girls say that those pictures make them want to lose weight.
That was a total ouch moment for me, since so many of the photos are not real. They are retouched and edited, and it's not a real representation of anyone, especially the actual model who posed for the picture itself. For Aerie, which specializes in underthings, to take such a visible stance on this issue is so wonderful.
So much press about mall retailers usually relates to the shrinking and the decline of malls as shopping destinations and the financial woes of their stores. It's refreshing when I can report on something positive that supports a larger, and highly important, goal!
Image: Aerie (1); Giphy (2)