Do You Want To Date This GUy?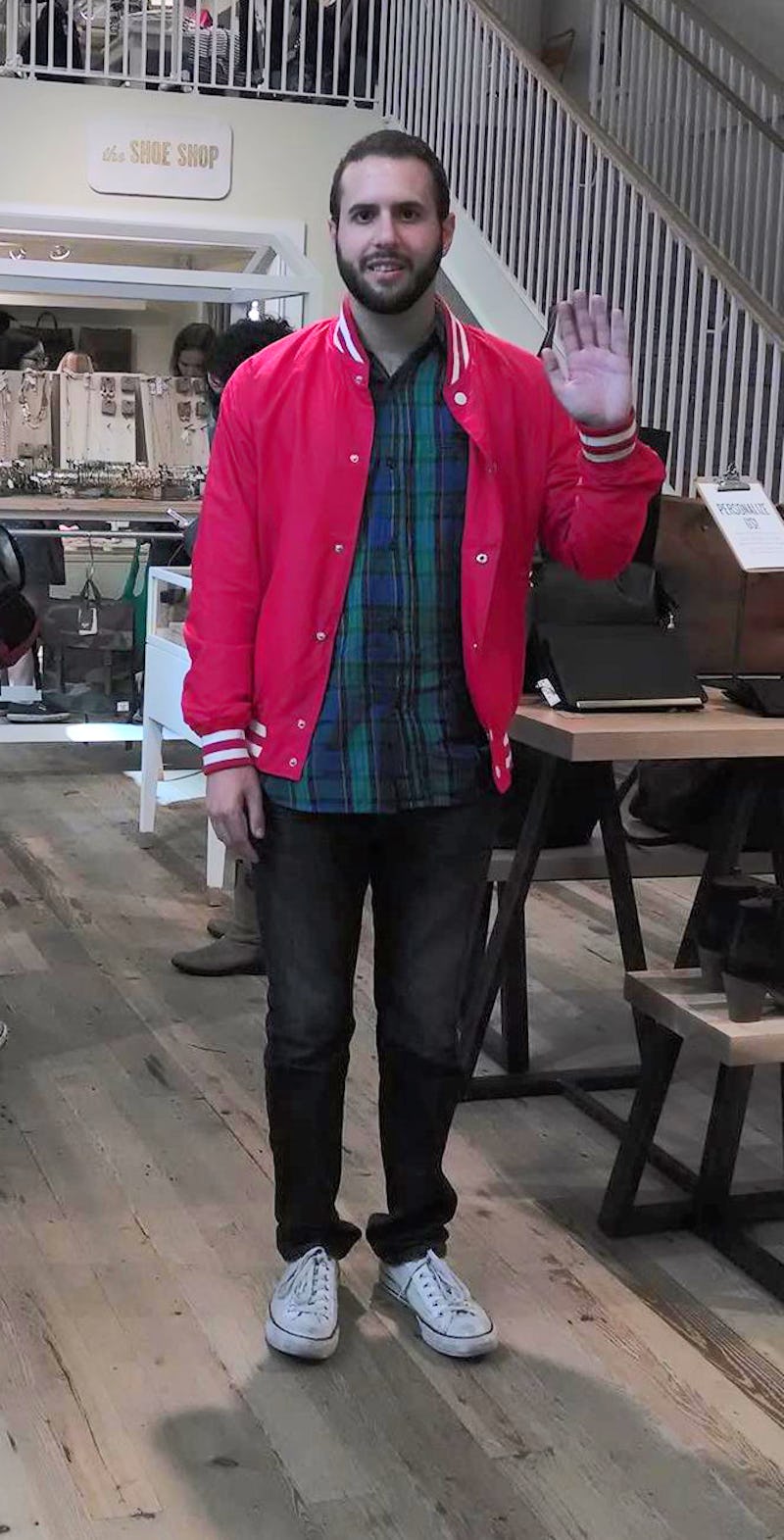 Online dating can be so overwhelming, who wouldn't want to have their choices narrowed down to, say, one? Comedian Brandon Scott Wolf felt the exact same way, so the New York-based comedian created a fake dating site with himself as the only choice. Promoted (quite truthfully) as "The #1 Online Dating Site For Brandon Scott Wolf," the site includes all you need to know about the dude, from his body type ("Fine/Normal") to what he's looking for ("someone to date"), to his typical Friday night ("hanging out"). Wolf lists all the dating sites he's tried (unsuccessfully) in the past, and asks interested parties to sign up now to have a chance to date him.
Along with being on the cutting edge of satirical internet dating sites, Wolf is a contributor to Saturday Night Live's Weekend Update and Funny or Die, which makes a lot of sense when you keep clicking through his page. When you try to create a personal profile, the options get even funnier, with questions like "What toppings would you put on your burger?" and "What is your favorite book?" with four volumes from the Harry Potter series as your only choices. The gender, age range, religion, and sexual preference questions are pretty great as well, with pull down menus that include "Caucasian" as an actual category just in case you're extra super white. As silly as this site is, it spoofs the mundane horrors of online dating so well that Wolf is probably going to have a lot of serious takers, whether he wants them or not.
Images: Brandon Scott Wolf