'Big Hero 6' Wins Best Animated Feature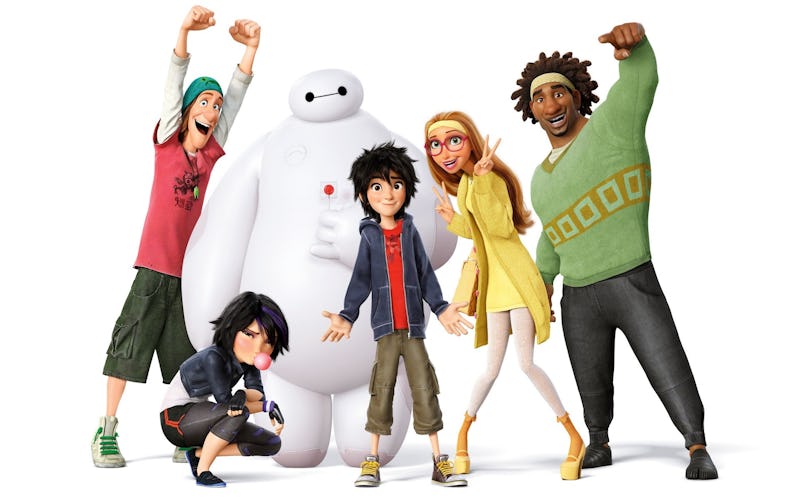 While I have to admit that I'm still hurting a bit from the fact that The Lego Movie was not recognized for its undeniable awesomeness in this particular category, it's hard to deny that this year's Best Animated Feature nominees totally deserve the honor of being chosen. Featuring Big Hero 6, The Boxtrolls, Song of the Sea, The Tale of Princess Kaguya, and How To Train Your Dragon 2, this category is completely stacked with candidates that fully deserve to win the big award — and, honestly, I'm having a bit of a difficult time figuring out who I'm actually rooting for this year. (It doesn't help that I'm a deeply indecisive person who can barely decide on what I'm going to have for breakfast each morning — but hey, besides the point.)
That said, I was equal parts shocked and overjoyed when, during Sunday's telecast of The 87th Academy Awards on ABC, Big Hero 6 was announced as the winner of the Best Animated Feature award of the night.
Of course, being the masterpiece that it was, Big Hero 6 absolutely deserved the honor — and it was difficult not to feel completely and totally heart warmed when the animators behind Big Hero 6 took the stage to accept the award. It was a sweet acceptance speech: director Chris Williams took the stage with the rest of the crew and animators behind the feature, to thank those involved in the making of the film, as well as — adorably — his parents for believing in him when, as a child, he told them he wanted to grow up to be an animator at Walt Disney Animation.
Congrats to the cast and crew behind Big Hero 6!
Image: Disney