'Birdman' Wins Best Picture At 2015 Oscars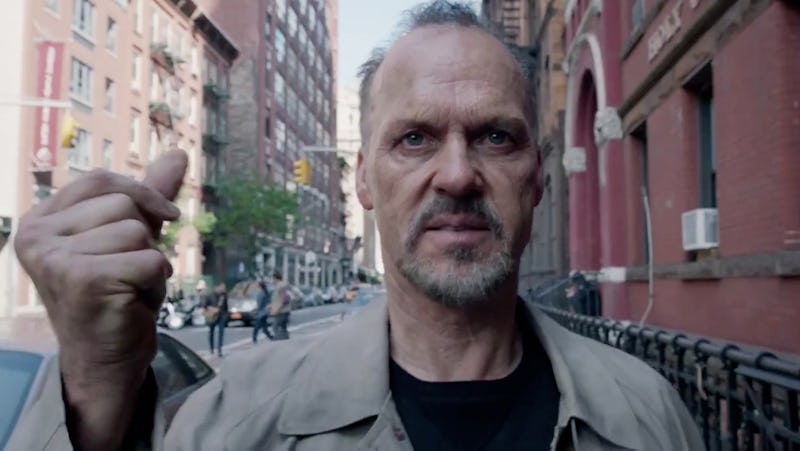 And the Academy Award for Best Picture goes to... Birdman! Like Riggan himself, Birdman has made the ultimate comeback during the award season circuit. Saturday, the film took home the Best Feature nod at the Spirit Awards, and as previous years as proven, it was a good indication of what was to come at the Oscars. Birdman stars Michael Keaton as a washed up actor who is looking to revive his career, and it's obvious Keaton has done just that with this award. During his acceptance speech, Alejandro González Iñárritu joked: "Maybe next year the government will inflict some immigration rules to the Academy." He added, on a more serious note: "This award is for my fellow Mexicans. I hope we can find and build the government we deserve."
Michael Keaton jumped in to say of his director, "This guy is as bold as bold can be." He added: "Look, it's great to be here, who am I kidding? This is just great fun."
Others nominated for the category included: Boyhood, American Sniper, The Grand Budapest Hotel, The Imitation Game, The Theory of Everything, Selma, and Whiplash. Boyhood is the 12-year-long coming-of-age story from Richard Linklater. American Sniper stars Bradley Cooper and is just that — an American sniper's emotional and physical journey overseas and at home. The Grand Budapest Hotel, from director Wes Anderson, is about the legacy of one mythical hotel and it's patrons. The Imitation Game is based on the true events that surround Alan Turing and the machine he built to crack the Nazi's "unbreakable" message delivery system, the enigma.
The Theory of Everything, based off Jane Wilde's autobiography of her life with Stephen Hawking, follows the couple through Hawking's disease and their tumultuous marriage. Selma follows Martin Luther King Jr. and his wife as they campaign for equal voting rights by way of a march from Selma to Montgomery, Alabama in 1965. And last but not least, Whiplash is about a promising young drummer and the music teacher that will stop at nothing to achieve perfection through his students.
Image: Fox Searchlight