Kayla Mueller's Parents Slam U.S. Policy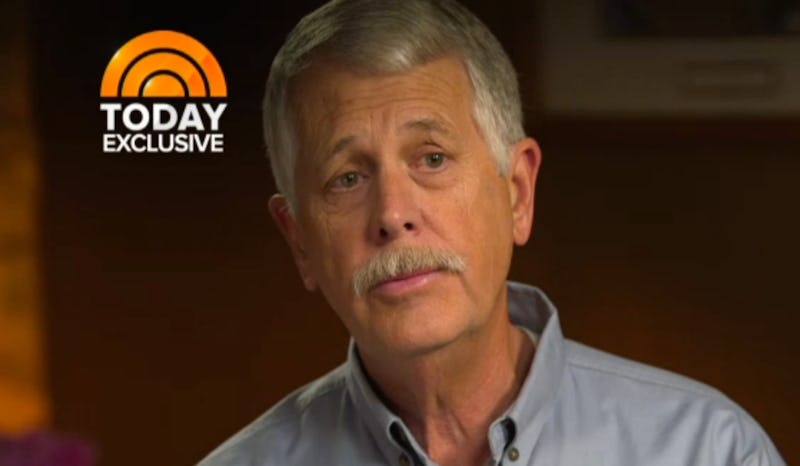 Just two weeks following the death of his daughter Kayla at the hands of the Islamic terrorist group ISIS, Carl Mueller is speaking out. And what he's got to say may rankle the United States government — Mueller said the U.S. puts policy above American lives, in an interview with NBC's Today show on Monday. He was speaking in regards to the U.S.' no-ransom position in dealing with terrorist groups, and it's no secret why — his daughter Kayla was just one of many captive ISIS has attempted to exact payment for. And while he conceded that he understood why the U.S. refuses to engage in such situations, his disdain and heartbreak were palpable.
Carl, as well as his wife Marsha and son Eric, were all guests for a Today interview with NBC's Savannah Guthrie, which aired in full on Monday. Kayla was captured in Syria in Aug. 2013, and her family knew of her disappearance for months. At some point throughout that time, according to Carl, they reached out to the government about paying a multimillion dollar ransom for her retrieval. The answer they got was grim, though not surprising: no.
We understand the policy about not paying ransom. But on the other hand, any parents out there would understand that you would want anything and everything done to bring your child home. And we tried. And we asked. But they put policy in front of American citizens' lives.
The family also claimed that the prisoner-swap deal for captured U.S. Army soldier Bowe Bergdahl was a complicating factor in the negotiations over Kayla. Her brother Eric insisted that after the deal has been completed — the Taliban handed over Bergdahl in exchange for five Guantanamo Bay detainees back in early 2014 — Kayla's ISIS captors believed they had more leverage.
That made the whole situation worse. Because that's when the demands got greater. They got larger. They realized that they had something. They realized that, "Well, if they're gonna let five people go for one person, why won't they do this? Or why won't they do that?"
The ransom question is a worthwhile one, and obviously the policy against payment is never so easily condemned as immediately after such a high-profile incident. Kayla Mueller wasn't the only hostage ISIS wanted someone to pay a price for — captured Japanese journalist Kenji Goto was being held with a demand of $200 million, and there was speculation that his government might bite the bullet and pay it. But it didn't, instead sticking to the same non-negotiation policy that the U.S. has employed, and Goto was subsequently slain in a graphic video.
In the purest sense, this is a situation with no winners. On the one hand, you have a family that's endured an absolutely horrifying loss of a child, and wants to know that something could have or should have gone differently.
And on the other hand, you have the varied reasons a government wouldn't want to start swapping millions for hostages with a brutal outfit like ISIS — not the least of all being the same incentivizing risk that Eric Mueller cited in relation to the Bergdahl rescue. In other words, an entirely understandable bind, but one that must seem like the sparest of cold comforts to those left behind.
Image: The TODAY Show