Jinger Duggar Is A Seriously Talented Photographer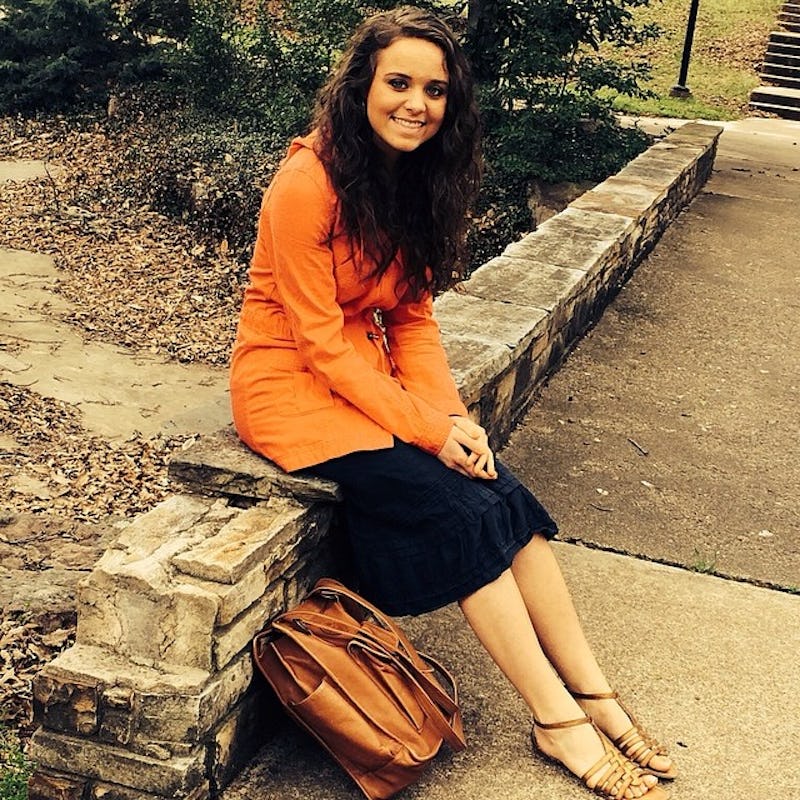 Since the very beginning of 19 Kids and Counting , Jinger Duggar has been the most artsy of the giant family, largely because of her passion for photography. Maybe it comes off like such a big deal because her siblings don't seem to have many hobbies outside of helping care for their younger siblings and occasionally acting as volunteer EMTs and firefighters, but Jim Bob and Michelle have both mentioned more than once how special her gift is. And although Jinger should totally be a pro photographer, for now it seems her talents are restricted to her family only.
It's unfortunate, though, because she's delivering some seriously good quality work for the benefit of just her family, and she could totally make this a business. I know it's Duggar law to get married and start popping out babies as early as humanly possible, but maybe she and Jana — who is still unmarried at 25, the horror! — will be the ones who break the mold.
So what are the odds that Jinger will eventually branch out into offering her skills up for profit? It bums me out to say this, but I only see it as a possibility if she ends up not getting married in the next few years, since that is obviously a priority in their family. In an interview with Popsugar way back in 2009, Michelle discussed the possibility of her daughters having careers outside the home.
Our girls are go-getters. No matter what, I know they could do that if they wanted to or needed to, but in their hearts, they would love to marry and lord willing if they had children to stay at home and raise their families. I've got a couple of them talking about going for their real estate licenses and about getting their CDL licenses because they want to be able to drive some of our big equipment. Believe me, my girls are not Namby Pamby. They've got goals and the desire to do things.
So basically, Jinger wouldn't be disowned if she decided to open up Jinger Duggar Photography for business, but her family expects her to choose to stay at home with her children. I hope Jinger is able to decide what she wants to do compltely on her own, and not factor in her family's opinion. Maybe she can continue to pursue photography while eventually caring for a family. As TLC showed us, Jinger's responsible for her sisters' engagement photos, and they came out beautifully. Can we talk about how gorgeous this is?
At the very least, she should start charging her married siblings for her services. Jinger, if you're reading this, please ask Jill to cough up cash when she asks you to photograph Baby Dilly's arrival. It's only fair!
Image: Duggarfam/Instagram