Models Bare All in Mario Testino's "Towel" Series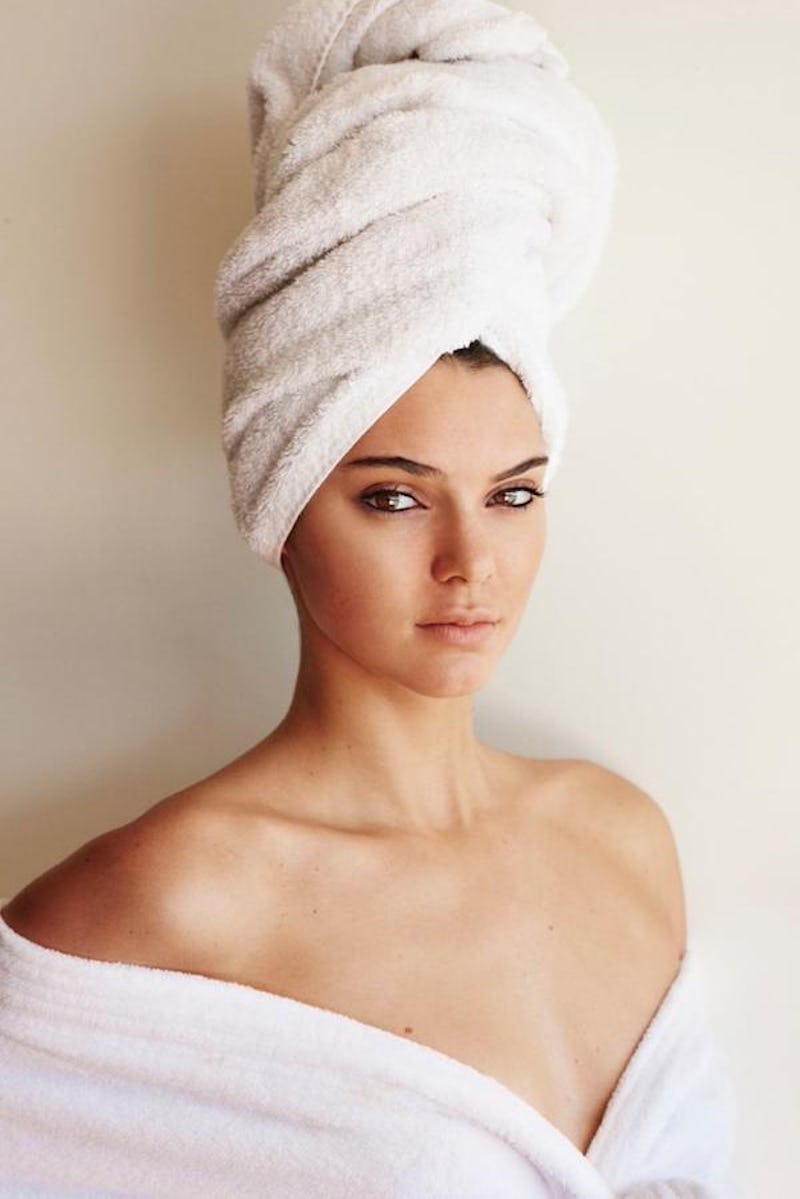 Even though we all live for the high-fashion looks of models on runways and in magazine editorials, it's quite refreshing to see them in a more natural state, free of all the dramatic hair and makeup that have become part of their routine. If there is one man whom models trust most to capture them looking naturally pretty, it is none other than legendary photographer Mario Testino. That's why the some of the world's most successful and recognized models are baring it all for Testino's "Towel Series" — a sexy and provocative Instagram photo collection.
The idea came to Testino during a Kate Moss photo shoot in 2013. The supermodel had just come out of the shower and in her dressing room when he asked if he could snap a behind-the-scenes photo of her to post on his Instagram. "She was in a robe and a towel on her head and I just decided to capture that moment and post it," Testino told Vogue. From then on, he has photographed various models in a similar candid state of "undress," which he started tagging the #TowelSeries. The collection boasts a "Who's Who" of supermodels who followed the footsteps of his fashion muse Moss, including Naomi Campbell, Gisele Bündchen, Kate Upton, and Joan Smalls.
"I think girls and guys feel this freedom at being able to express themselves. There is no predetermined way of how you put the towel on," Testino said. "You can do anything you want — wear it however you want. I have always treasured this kind of freedom: it's rare."
Often shot close-up with no backdrop and often in black and white, the ever-growing "Towel Series" (65 photos and counting) also includes photos of top male models, Hollywood stars such as Keira Knightley and Miley Cyrus, and even athletes like Cristiano Ronaldo. A recent addition to the photographer's collection is Kendall Jenner, who's helping to usher in a new era of supermodel domination. However, not just anyone is asked to be a part of the "Towel Series," which Testino considers a very exclusive club. "I choose very carefully who I photograph for it — it is only my point of view, no one else has a say in it," he added.
Check out some of Mario Testino's "Towel Series" photographs:
Kate Moss (No. 1)
Gisele Bündchen (No. 18)
Joan Smalls (No. 38)
Keira Knightley (No. 50)
David Gandy (No. 8)
Naomi Campbell (No. 54)
Kendall Jenner (No. 62)
Images: Mario Testino/Instagram