'Empire' Is Getting Even More Star-Studded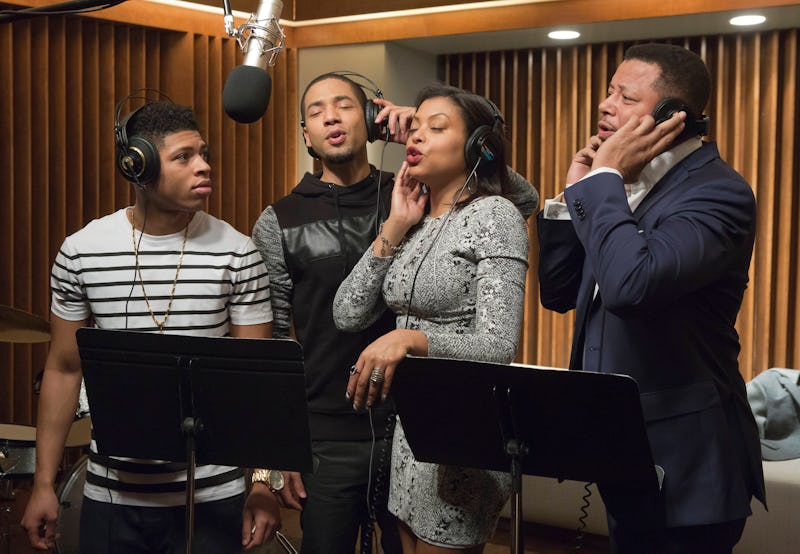 In the short time it;s been on the air, Empire has pretty much slayed everyone in its wake, garnering great ratings, amazing reviews, and a very eager fanbase. The success of the show continues to prove that a wide audience wants to see more series with black characters — and the fun, soapy narratives don't hurt either. Empire has also excelled by casting real life stars to fill out the world around its main characters like Courtney Love and Naomi Campell. We've also heard some major figures, like Lana del Rey and even President Obama, name-dropped on the show. Trust me, this trend will continue, as there are a ton of guest stars still ahead in Empire Season 1.
While the Feb. 18 episode "Our Dancing Days" felt like a season finale with its dramatic turns and juicy cliffhanger, we actually have four episodes of Empire left this season. The first season feels short because it clocks in with a total of only 13 episodes. But the fact that there are only four episodes remaining doesn't mean things are going to slow down. The rest of Season 1 will be as star studded as this glitzy show can manage. But what other celebrity guest stars will appear on Empire Season 1?
Estelle
Estelle is perhaps best known for her singles "American Boy" featuring Kanye West and "Our Love" featuring David Guetta. However, she's talented at more than signing, as she's known to rap and write her own songs too. Empire isn't her only foray into television. She provides the voice for one of the main characters in the Cartoon Network animated show Steven Universe. We'll see Estelle sing a duet with Jamal, which should be particularly awesome since she's friends with Jussie Smollett in real life.
Mary J. Blige
Does Mary J. Blige even need an introduction? The iconic R&B singer recently discussed her guest appearance on Empire while visiting Late Night with Seth Meyers and happens to be a big fan of the show, especially everyone's favorite character, Cookie. Previously, Blige has made cameos on Entourage, 30 Rock, and Ghost Whisperer.
Jennifer Hudson
After winning an Oscar for Dreamgirls and gaining well-deserved accolades for her amazing voice, Jennifer Hudson hasn't had the prestigious career one would expect. I honestly don't know why, but I do know that Jennifer Hudson will appear on Empire and is bringing her amazing voice with her. Maybe this will give her career a deserved kickstart.
Rita Ora
Singer and newly minted actress, thanks to a brief appearance in Fifty Shades of Grey, Rita Ora continues to aim for a major career in the U.S. Thus far, she just hasn't been able to make it, and I'm honestly not surprised based on what I've seen of her so far. Maybe Ora appearing on Empire this season will change my mind.
Snoop Dogg
Snoop Dogg appears on Empire in the upcoming 11th episode as himself, and I'm already looking forward to it.
What Celebrities Can We Expect For Season 2?
Is it any surprise that Empire was renewed for Season 2 very quickly? While it loves to ridiculously namecheck President Obama, a cameo from him on the show is quite unlikely. However there have already been rumors that stars as big as Denzel Washington will appear on Empire. Considering how big the show has gotten, I expect the list of guest stars will be even more star-studded next season.
Images: Chuck Hodes/Fox; apatheticsmile/Tumblr