Savion Didn't Deserve Such Harsh Criticism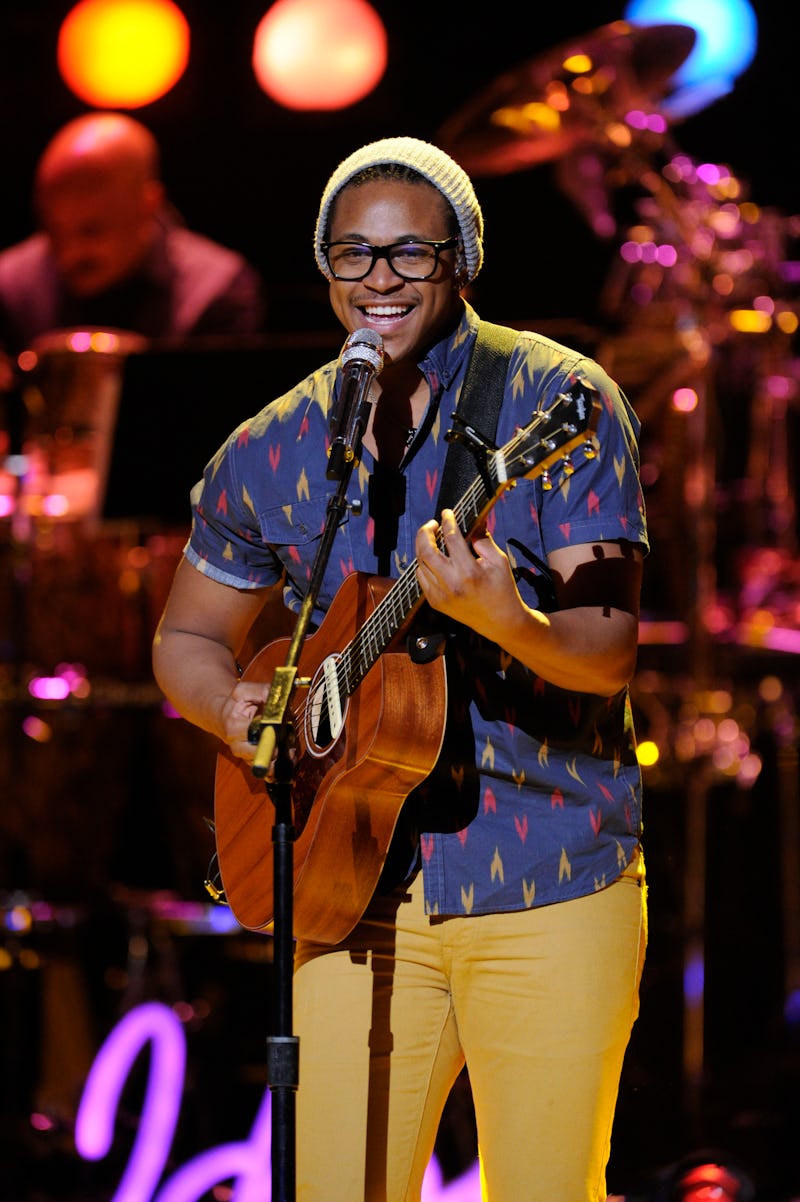 America finally gets to play in American Idol. The Top 24 means it's time for America's vote — which means it's time for some really amazing performances. The Top 12 guys are up first in the Motor City and their performances are already delivering. One performance that stood out that stood out from the pack was from 22-year-old Savion Wright. His rendition of Train's "Hey, Soul Sister" was smooth, sexy, and might just become my new alarm — because nothing would be better than waking up to Wright's beautiful voice every morning. But, despite my Savion obsession, the judges gave him so pretty harsh criticism that I don't agree with.
Harry Connick, Jr. said his performance started out unfocused, Jennifer Lopez claimed he was too caught up with the audience, and Keith Urban denied his song choice all together. A little harsh, Gretch. Sure, the judges' criticism was all very constructive, but they seemed to be doing a lot of picking and not enough praising. Wright's choice was perfect for him (sorry, Keith) and he truly immersed himself into the cool, laid-back nature of the song. His interaction with the audience was sincere and perfect for the venue. Couldhe have looked at the camera more? Of course. But he was soaking up the fact that he was on stage performing to a full house, and that's perfectly okay.
At this stage in the game it's expected that the judges will be really picky, but they seemed to prey on the Texas native a little more than they did with performers who did a worse job. These comments probably won't affect America's vote in a major way — which a great thing. Let's be honest, Wright doesn't even need to open his mouth to win America's vote. If he just stood on stage with his guitar and beautiful smile, he'd make it all the way to the finale no sweat. The voice just makes his chances even better.
Check out Wright's House of Blues performance:
Image: Jeff Neira/FOX