15 Ways To Pull Off Boyfriend Jeans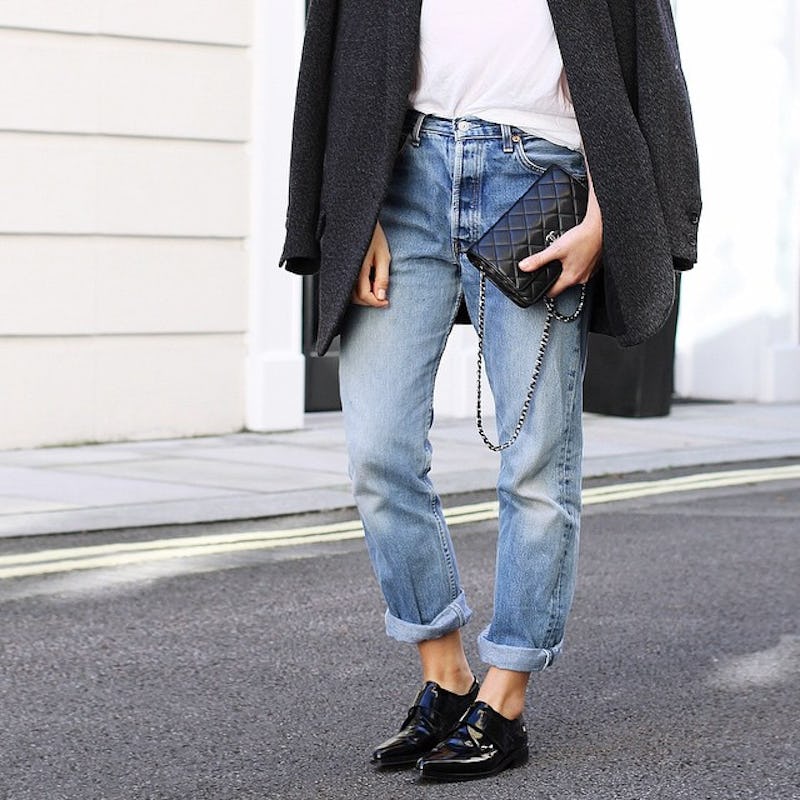 Having the perfect pair of boyfriend jeans is essential to any closet. You can wear them to literally any occasion. Whether you want to be city chic with a blazer or beachy casual with an oversized shirt, the options are endless. And the best thing about boyfriend jeans? They will never go out of style. Sure, I had my skinny jeans phase in high school and high-waisted pants obsession in college, but if there's one fashion statement I can rely on forever, it'll always be my boyfriend jeans. Plus, real boyfriends seem to sort of appreciate them too.
There's just something so incredible about the way way they fit. They're loose enough to keep you comfortable the entire day, but still stylish enough to make your outfit stand out. Being 5'9, I can have a really hard time finding jeans that reach all the way down to my ankles. Yes, the struggle is too real. So being able to fold my boyfriend jeans is just another plus, and it helps me avoid all the weird stares I get from people thinking that I'm rocking the pedal pusher look from 2001. Oops.
So if you're debating on how to wear this versatile piece of denim that will ultimately change your jean game, debate no more. Here are 15 simple ways to pull off boyfriend jeans.
1. It's perfect for any weather. Pull it off with a beanie and a sweater.
2. The more destroyed the better, you'll never have to throw them away. Ever.
3. Create a stylish work outfit by wearing them with a blazer and heels.
4. You can wear them with literally any shirt and still look flawless.
5. Wear them with your favorite pair of booties.
6. And look like a total rockstar.
7. Pair them with your favorite pair of heels.
8. Oversized coat and tuxedo shoes? Answer: yes.
9. Don't be afraid to get funky with it.
10. Dress them up with a pair of sandal heels.
11. Buy them in white!
12. Wear them with flat sandals.
13. Still freezing? Nothing boyfriend jeans can't handle.
14. Try styling it with a hat.
15. Seriously, just wear anything with it.
Image: mija_mija/Instagram