Connor & Oliver Talk Safe Sex On 'HTGAWM'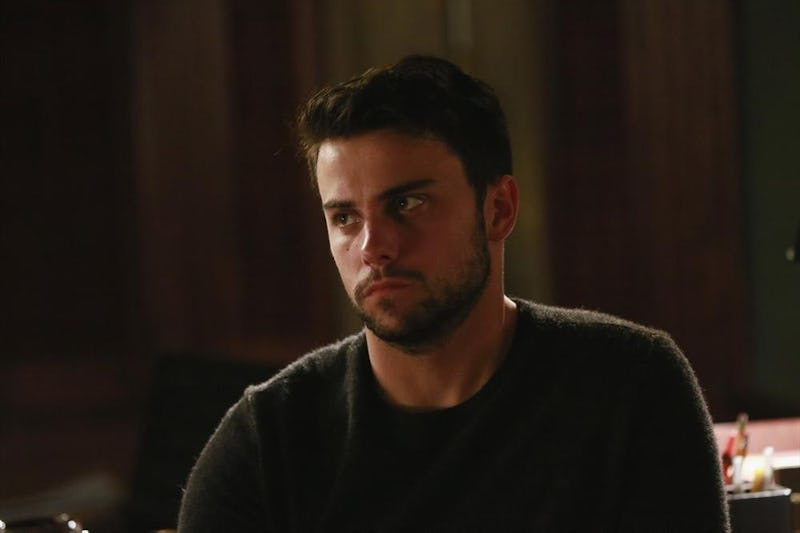 The How To Get Away With Murder finale was sure to bring up conversations that would shed some light on the truth of what happened to Lila. But in the mix of all that, the finale also shed light on a very real topic in the practices of safe sex. HTGAWM fan favorite couple Oliver and Connor had a very frank conversation about getting tested before rekindling their physical relationship, now that they're officially back together — WOO! And this candid conversation about sex that Connor and Oliver had really needs to happen more often on television.
Before starting their physical relationship back up, Coliver decided it was important for both of them to be tested for STDs — HIV specifically. The show didn't make a joke of this conversation like some shows have in the past — ahem, Sex and the City — instead, they showed two responsible young adults having a frank and direct conversation about practicing safe sex.
It also showed the worries that some may have. Connor, in particular, was extra-anxious to get his results back. Oliver was the first to get his results, and they were negative. The show made it seem like Connor was going to get different results, but after a long wait of looking at his phone ever two seconds for a call from the hospital, he too received the call that he was HIV negative.
The straight-forward and matter-of-fact nature of the discussion between the two men seemed really mature and sets a good model for fans of the show, Coliver, and health. Not only does it encourage testing, but it also shows the distance Coliver has come in the time they've been together on the show. Connor, who first was a flirtatious, uses-sex-to-get-things man in the beginning of the season, has become a responsible adult after finding someone he truly loves.
Images: Mitchell Haaseth/ABC