This Dress Is Covered In Poop Emoji Print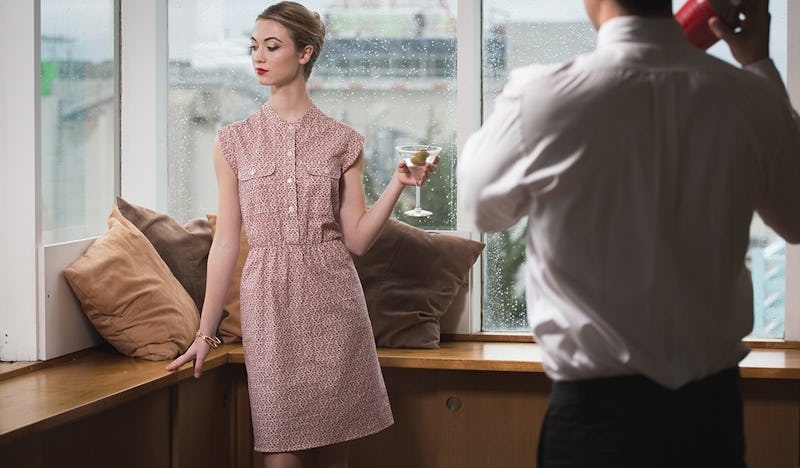 The dress of your best dreams (or worst nightmares) has arrived. That's right, a smiling poop emoji dress exists, and, yes, it's as amazing as it sounds. The grinning poop has previously been featured on a pair of stylish loafers by Del Toro and a button-down shirt, which actually features the exact same print as the dress, but this (almost sophisticated) garment is pretty much the big leagues
According to a New York Magazine article, the smiling poo emoji is actually a Japanese symbol for good luck. And, we have to admit, the irony of a cute pile of poo does kind of put a smile on our faces.
From far away, the dress looks completely normal, with an elegant silhouette that elongates the torso and hits the model at her natural waist, and — the best part — it has pockets! The print is looks unrecognizable and innocuous, until you get closer and realize that the cute pattern is made up of interlocking poop towers.
If you want to get your hands on the dress, you'll have to head over to Betabrand and donate $100. The company needs to reach it's crowdfunding goal within the next 20 days in order to get the dress produced. At press time, the poop dress was 48 percent of the way there, so this could very well become a reality.
Images: Betabrand(3)