10 Travel Accessories You Need For Spring Break — Or For Any Getaway, For That Matter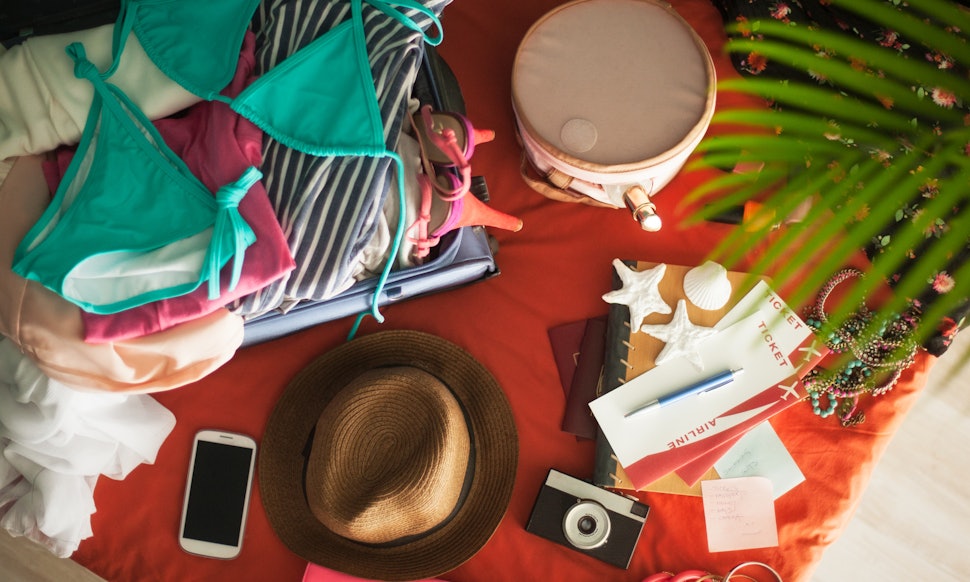 Packing for spring break — or for any vacation, for that matter — can be a struggle, but if you're thinking about making your warm weather escape, there are certain travel items to pack in your carry-on that will make your life instantly easier. From beauty picks to easy-to-bring-with-you stylish accessories, we've got everything you need to make sure you're covered during your much deserved getaway. Practical, trendy, and timeless, these must-have accessories will have you feeling inspired to give into your wanderlust anytime, anywhere. Safe travels!
Image: Fotolia
Jet Set Tote
This top-selling tote is totally cute and roomy enough to carry a towel or other shopping items.
Tote, $200, Mischa
Go Clean Bags
When there's no time to dry your wet bikini before takeoff and you don't want to stuff a plastic bag in your suitcase, these nylon bags are your go-to lifesavers.
Luggage Tag
Because Paris is always a good idea, and neon makes it easier to find your stuff on the carousel.
Luggage Tag, $24, Lolo Bag
Ear Cuffs
Not only is the company name perfection, but these ear cuffs are perfect for any dinner outing.
Ear Cuffs, $49, Wanderlust + Co
Grooming Kit
A pen-like remover to touch up those… fuzzier areas when you're away from the spa.
Found at select drugstores, Finishing Touch
Phone Case
A simple waterproof case so you can touch and go — and then frolick while taking selfies.
Phone Case, $20, Muji
Post Card Clutch
This postage-inspired bag is pretty clutch, and it's a great size for your passport, phone, and lipstick.
Clutch, $30, ModCloth
Watch Time
The rose gold on this stainless steel boyfriend watch looks good against any summer whites you're wearing — or that tan you're working on.
Watch, $135, Fossil
Shut Eye Mask
Any girl who has ever tried to get some beauty sleep on the plane can dream about this silky eye mask. Perfect for stashing away in your carry-on.
Eye mask, $78, Aromatherapy Associates
Travel Log
When you're hitting the road, you're going to want something to help you keep track of all your travels. Take note of all your life's adventures and thoughts with this handcrafted journal.
Travel journal, $11, Etsy