Pharrell & Christina Went Head-to-Head Over Koryn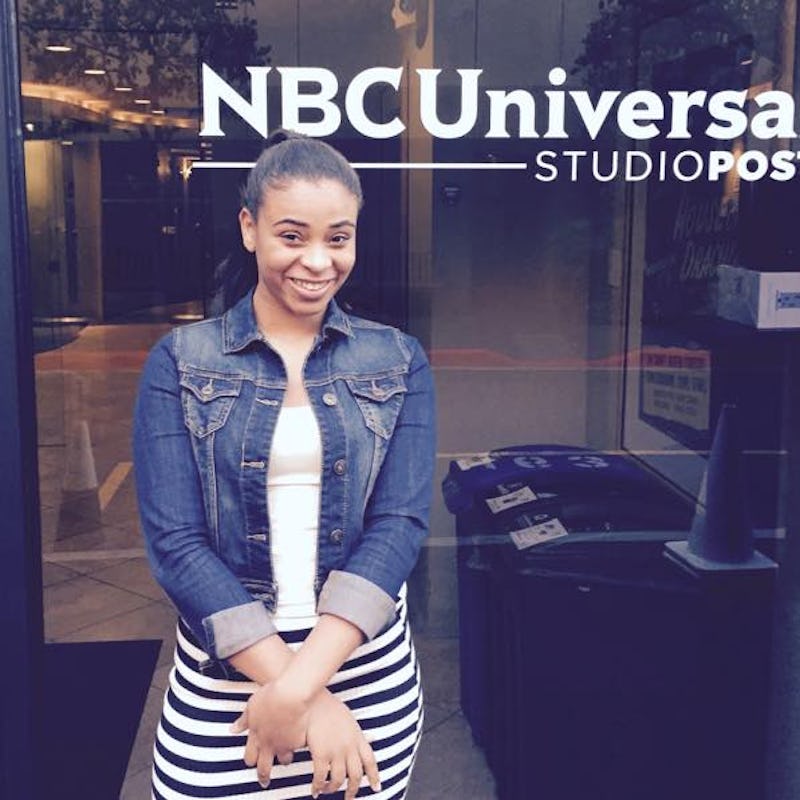 It was bound to happen eventually — Christina Aguilera and Pharrell went head-to-head for the first time ever in the history of The Voice, and it was just as awesome as you would imagine. The prize they were fighting for was 16-year-old Koryn Hawthorne, a powerhouse vocalist with a mature sound. The two coaches pulled out all the stops — and even prompted a Voice coach hug-fest — but the show-down ended with Hawthorne choosing to join Team Christina, and she definitely made the right choice.
Hawthorne's voice, as Adam Levine described it, is "bonkers mature." It honestly sounds like there's a 40-year-old trapped inside her — you can sense wisdom and experience in her deep tones, and that's what sets her apart from the other young singers auditioning for this show. Though the Lousiana native — seriously, are all the talented contestants from The Bayou state this season? — sounds like a much older women, Hawthorne's life is similar to many young performers'. She practices her vocals while at her part-time job at a pizza place — and sings the most beautiful songs about pepperoni, might I add — and volunteers to perform at local nursing homes.
The old soul inspired the coaches as much as she did the audience. Aguilera and Pharrell pulled out the highest compliments possible and got real philosophical in attempts to add Hawthorne's voice to their team. Pharrell called her a rare talent who was able to pull from her stream of consciousness to elevate her performance as she went. I have absolutely no idea what that means but it sounds like some impressive next level stuff. Aguilera simplified things a bit and simply applauded Hawthorne's natural talent, claiming no vocal coach could teach her what she just did. The battle was fierce — and probably boosted Hawthorne's confidence level by a thousand — but the talented contestant joined the coach that knows how to tame powerful, mature female voices. Aguilera and Hawthorne will make an unstoppable team — and I can't wait to watch them kick some male coach butt.
Image: Facebook - Koryn Hawthorne