"The Voice"'s Tonya Leads a Prison Choir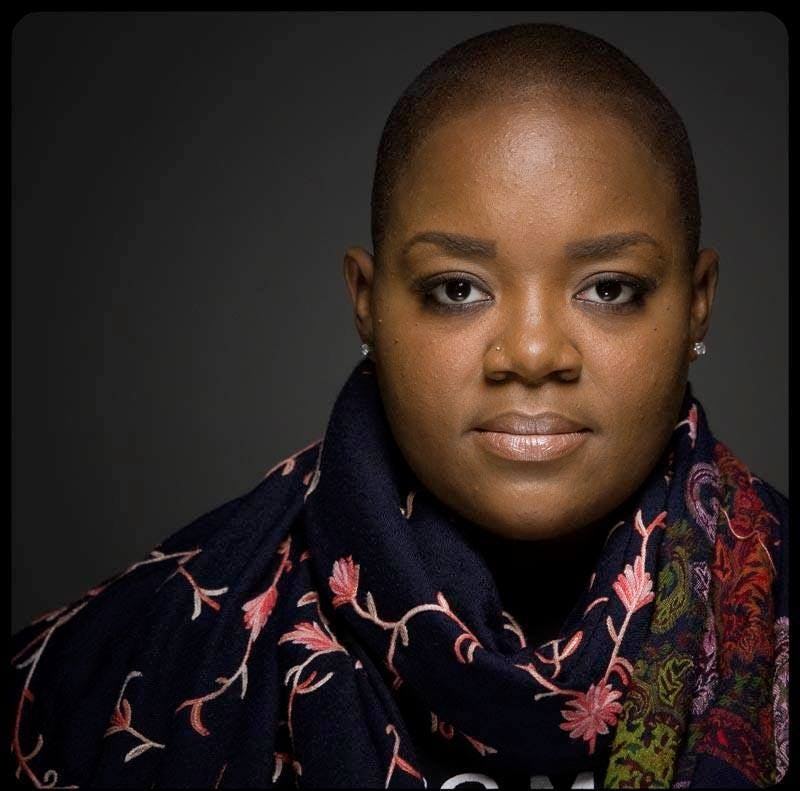 Tanya Boyd-Cannon is feeling happy — and it's not just because her song choice paid off. The 35-year-old made a risky choice by singing coach Pharrell's "Happy," but her performance prompted the producer to hit his red button — which is the highest compliment he could have ever given her. Christina and Adam also hit their buttons, giving the singer a good range of coaches to choose from. She ultimately chose to become the first member of Team Adam — and while she'll do great things on this show, we need to talk about all the great things she does in her everyday life.
Boyd-Cannon's career in the music industry is more unorthodox than most. Though she started her music career at age 16 and continues to perform around New Orleans, the NOLA native spends her days leading the choir at the Orleans Parish Prison in Louisiana. While it's not as glamorous as a career as a musician or even a street performer, it's extremely inspirational and it's clear that she loves her job. This woman has a huge heart — and we can all learn a thing or two from her dedication to her job and the men she works with. Seriously, if she becomes famous Taylor Swift needs to watch out — because Boyd-Cannon may be even more giving than she is.
If that story of amazingness wasn't enough for you — I have another one. Despite losing everything in Hurricane Katrina — including all her kids' childhood belongings and baby pictures — Boyd-Cannon continued to pursue her dream of becoming an artist. It's obvious to everyone that at 35 she's one of the oldest contestants on The Voice — especially since the competition seems to be getting younger and younger. But she wanted to prove to her kids to never give up on their dreams because they could come true — and she did exactly that. Whether Boyd-Cannon goes on to win The Voice or not, she spread her message to her kids and touched us all with her compassion and dedication — and that's a pretty amazing accomplishment.
Image: Facebook - Tonya Boyd-Cannon