Cashmere Cat Actually Does Like Cats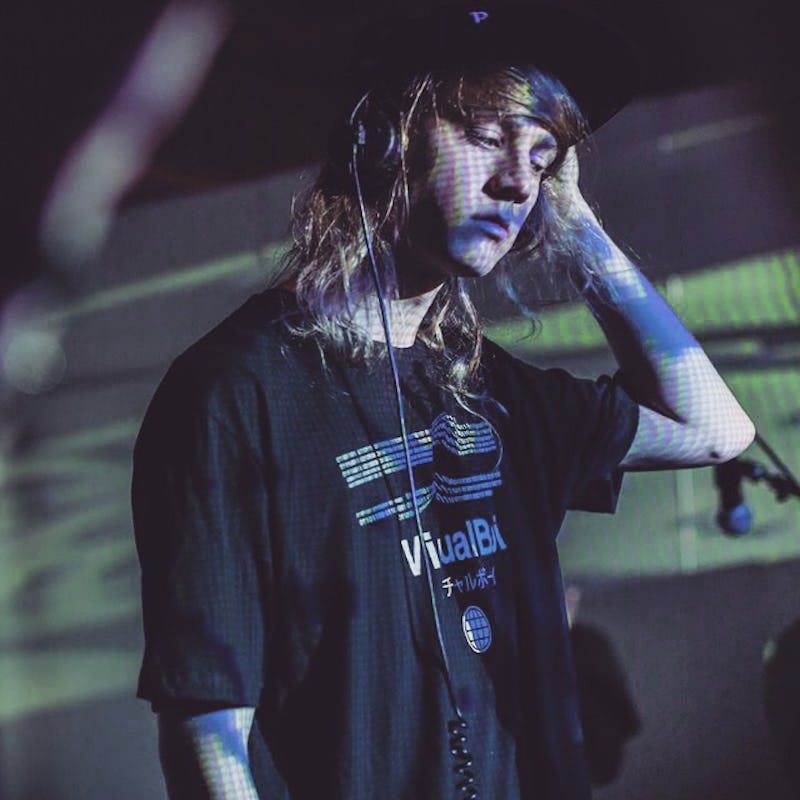 If you love Ariana Grande's new song, "Adore," you probably already know that she didn't do it alone. In recording the catchy new tune, Grande had a collaborator by the name of Cashmere Cat, and if you've never heard of him before, you're not the only one. He's relatively new to the music scene, but from what I can tell, he's poised to blow up soon, especially since he's already worked with some of music's hottest artists. So, who is Cashmere Cat? You've probably already heard some of his music, even if you had no idea at the time.
Let's start at the beginning. Unfortunately, Cashmere Cat isn't a cat with a miraculous ability to mix music. He's a 27-year-old (human) music producer and DJ from Norway, and if you've heard him call Grande a friend, he's not kidding. They're pretty close, and frequently tweet each other about the music they've been working on. And after investigating Cashmere on Google (and his various social media accounts) I have to say, I'm impressed. For someone who hasn't been around the block as many times as his fellow producers, he's already pretty accomplished, and he's even playing Coachella this year.
Ready to learn more about who this guy is? Don't worry, I promise there are actual cats involved.
He's worked with everyone
Most notably, Sia, Charli XCX, and Usher are all part of his producing resume, and he even mixed music for Kanye West's song, "Wolves." He's also no stranger to working with Grande, since "Adore" isn't their first song together — he also produced her song, "Be My Baby."
He's on tour with Grande right now
Apparently, they love working together so much that Grande and Cashmere Cat decided to make it a daily thing. He's currently opening for Grande on her Honeymoon tour, which means he's getting crazy exposure to all kinds of new fans. And on Wednesday night (March 4), Grande joined him on stage for a surprise performance of "Adore," which must have been amazing for everyone at the show.
He can't handle his new found fame
And I mean "can't handle" in the best way possible, because this would totally be my reaction if I heard a song I produced on the radio — especially if it was a Kanye West song. Maybe West will do for Cashmere Cat's career what he did for Paul McCartney's, who is totally about to blow up thanks to him.
He really does like cats
From my understanding, this little guy is his actual cat, and if his name is not Cashmere's Cat, that's a total missed opportunity.
Image: Cashmerecat/Instagram