This Promo Will Get You Pumped For 'KUWTK's Return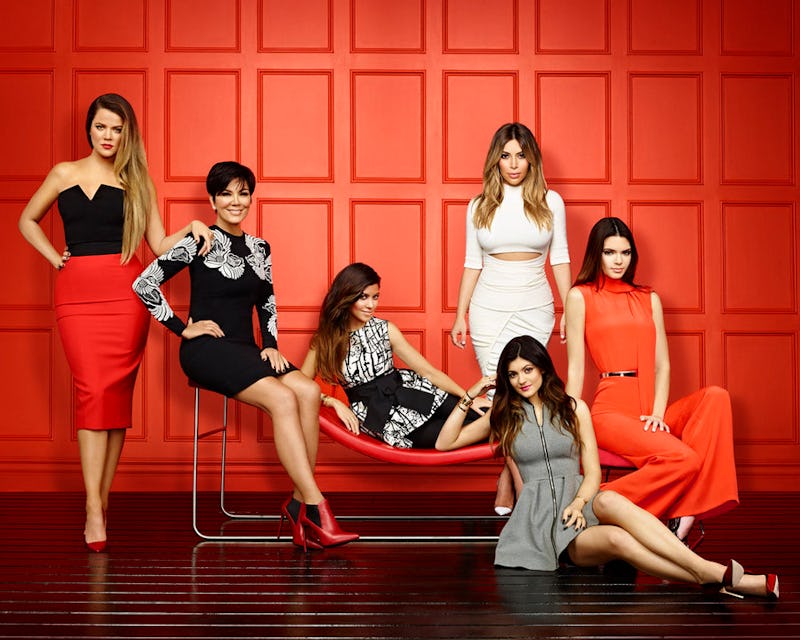 It's been a while since we last caught up with the Kardashians, but that's all about to end. Keeping Up With The Kardashians is back on Sunday, March 15, and there is plenty of drama on the way. According to the trailer for KUWTK Season 10, all of the tabloid drama we've seen about our favorite reality TV family is about to play out right before our very eyes. And it doesn't end there. In a new, exclusive promo straight from E!, Kim Kardashian whines about her sex life, Bruce feels a little left out by his family now that he and Kris have split, and there's tons more of the juicy family and relationship drama KUWTK is known for.
E! managed to fit a bunch of material into just 30 seconds, but there are definitely a few highlights. Kim and her sex life? She thinks it's way too active — probably because she and hubby Kanye West are busy trying for their second baby. And speaking of Kim, it seems like she's being served a cease and desist letter from her sister Kourtney, although the promo doesn't tell us why. And, of course, the French Montana drama abounds as Khloe announces she's kicked her boyfriend (ex-boyfriend? Who knows anymore) out of the house.
Check out the promo below and join me in being ridiculously excited to see where all of these storylines go. Is it March 15 yet?
Image: Brian Bowen Smith/E!