What Kind of Plane was Ford Flying During Crash?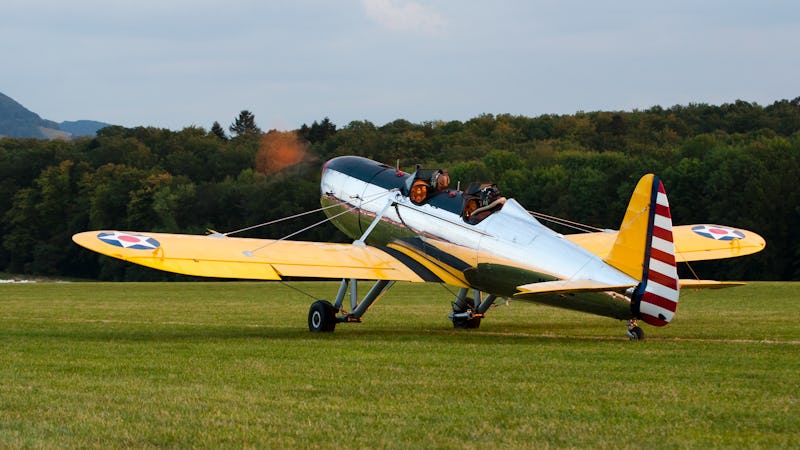 Hollywood megastar Harrison Ford was in a plane crash that left him critically injured on Thursday afternoon. According to reports, the 72-year-old was flying a plane that landed on the Penmar golf course in Venice, California. The actor, an experienced pilot, landed the plane after an alleged malfunction from the machine, though these reports have yet to be confirmed by his reps. According to the same reports, Ford is alive, and walked away from the crash, and has since been transferred to a hospital for head injuries sustained during the unplanned landing. So what kind of plane was Harrison operating when the horrific crash happened? According to TMZ, Harrison Ford was flying a vintage 2-seater fighter plane, a PT-22 Recruit, to be exact.
The veteran actor has had his pilot's license for over 20 years, so lack of experience piloting planes was likely not the reason for the crash. During a press conference that took place directly after the incident, a representative from the Los Angeles Fire Department said that crashes of this nature often end in fatalities, and the "72-year-old passenger" (who officials will not confirm is Ford) is lucky to be alive. According to the representative, the actor suffered "basically some moderate trauma," and that the patient left the scene conscious and breathing."
The PT-22 Recruit is the main version of the Ryan ST, a type of military aircraft used by the United States Army Air Corps as well as the U.S. Army Air Forces for primary pilot training. The first PT-21 was developed in 1941, and the PT-22 was soon ordered in mass quantities for the expansion of wartime aircrew training.
In an interview with The Daily Mail in 2010, Harrison Ford said crashing a plane is like "scraping your bumper." He recalled a smaller crash: "One time when I was landing I got caught in a dramatic wind shear, which resulted in about $9,000 worth of damage. That's small change. But it was a troubling couple of minutes. I've had other weather-induced misadventures. I got caught in a microburst (a sudden downdraught) in my helicopter - I ended up doing an aeronautical rodeo. I was OK, but it gave me the opportunity to buy a new helicopter."
At the time of the interview, Harrison was said to have 8-9 planes of his own. This yellow two-seater was likely one among many in his collection. The tinier the plane, the less safe it can be. Here are photos of a plane similar to the one Ford was operating:
And here are photos of the fighter plane Harrison was allegedly flying after the crash took place:
Bustle has reached out to Ford's representative for comment and did not immediately hear back.
Image: Julian/Flickr; Pete Markham (2); Andy Leonard/Flickr