Becca Broke 'The Bachelor' Mold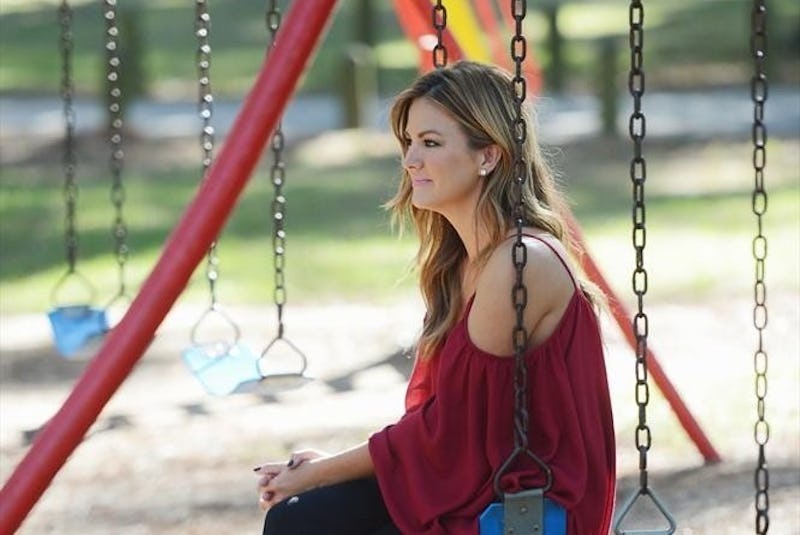 Usually it's pretty much a given that the final two women on The Bachelor will absolutely say yes to a proposal, no questions asked. After all, they've reached the finale, certainly they must be in love. But Becca Tilley challenged all that when she confronted Chris Soules with her worries for their future. Namely, what the hell was she supposed to do in Arlington?
In a tense conversation the pair discussed their plans going forward, and Becca basically admitted that she was unsure of how she wanted things to go. While she definitely wanted Chris in her life, she also couldn't promise him that she would pack up right away and move to Iowa.
"Getting there and moving there and then wondering if it's for me [scares me] because I can go and say I see myself there," Becca admitted. "But what happens if I get there and it's not [for me]?"
Chris seemed disappointed to hear that Becca wasn't 100 percent on board, but interestingly he didn't send her right home. He must like her an awful lot because she challenged his number one rule from the get go, which is that his pick would be moving to Iowa because that's where he life is.
But Becca addressed what I've been thinking all season: what is his wife supposed to do there? In a town of about 400 people with not even a grocery store, coffee shop, or bar, where is his new fiancee supposed to work? Well, assumedly nowhere. Chris Soules admitted when he was on Andi Dorfman's season that he's kind of just looking for a homemaker, and that doesn't seem to be Becca's goal.
When asked what was holding her back from loving him, Becca responded, "the uncertainty of me figuring out what I'm going to do in Arlington and not just taking on what you do there."
Finally some real talk! I'm glad that Becca was open about her feelings on moving to Iowa. Although Chris didn't really have a satisfying answer for her, he also didn't let it ruin how he felt about her. I'm surprised that Chris didn't seem to think this was a deal breaker considering it was his ultimatum all season. But I'm grateful that the show finally addressed the topic of the women's futures, because they deserve to be treated like their interests matter too. Shoutout to Becca for bringing it up and making Chris consider breaking his ultimate unbreakable rule.
Image: Terri Eddington/ABC