Former Contestants Hate The 'Bachelorette' Twist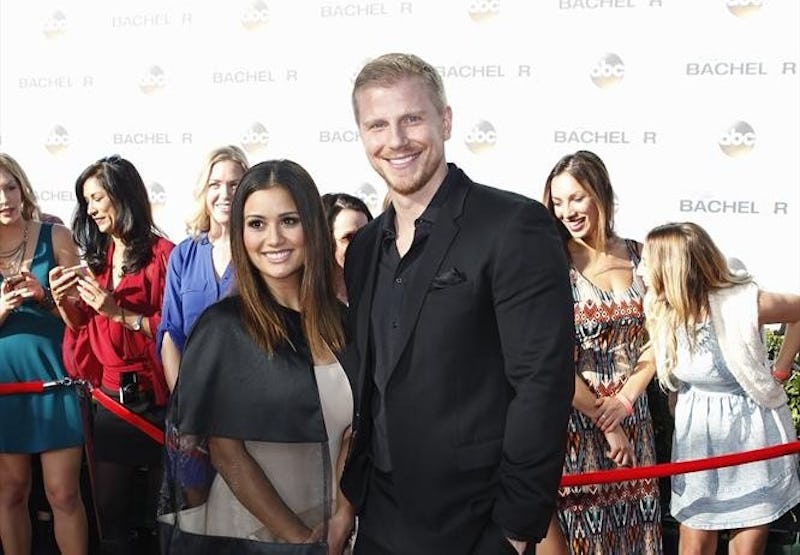 If you're a part of Bachelor Nation, you were probably a little confused while watching Monday night's finale when Chris Harrison kept saying that Bachelor Nation really was torn between having Kaitlyn or Britt as the next Bachelorette. Well, Chris, we were not torn. People — including the live studio audience who barely clapped when the host asked, "Who wants Britt to be the Bachelorette" — were totally team Kaitlyn all along. But now that it's been revealed that there will be two bachelorettes to start out the upcoming season, Bachelor Nation has come together on something: the conclusion that this is a horrible idea. Update: Bustle reached out to ABC, but the network declined to comment.
And fans aren't alone in this. Former Bachelorettes, Bachelors, and contestants from the many, many seasons of the show also think that the new twist is, at best, screwing over one of the women, and, at worst, misogynistic. After all, The Bachelorette was created after a few seasons of The Bachelor in order to reverse the roles, so by having the male suitors choose which of the two women will get to have her own season seems a little backwards.
Plus, when Chris Harrison claims that something is "new" or the "most shocking thing in Bachelor history," we all think that's hyperbole at this point. Don't play us like that, Chris! We can't handle actually surprising news.
We'll have to wait and see whether Kaitlyn or Britt — or both, because who really knows how this will end up at this point — will get to continue on with their own season, but for now, let's take a look at see what past participants have to say.
Image: Rick Rowell/ABC