Why You Should Be Excited For 'Scream Queens'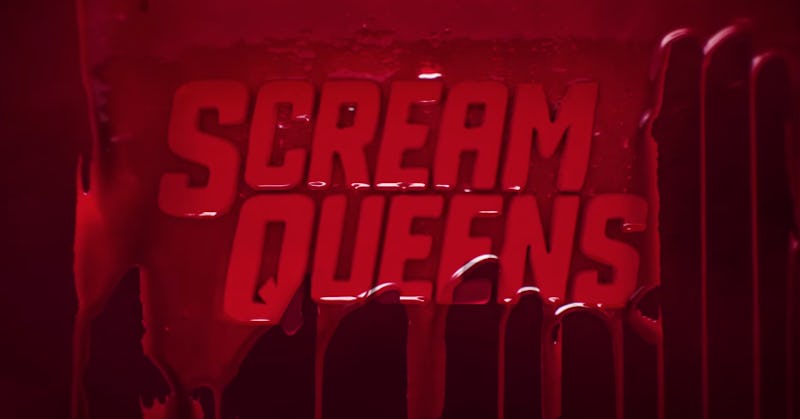 If anyone has figured out human cloning, it's Ryan Murphy. That's the only explanation I have for how a man can have so many TV shows in the works at one time. But while some Murphy fans may be busy working on Season 5 of American Horror Story: Hotel and the upcoming American Crime Story about the O.J. Simpson trial, but the anthology series I'm most stoked about is Murphy's latest horror-comedy Scream Queens, set to air on Fox in the fall of 2015. First things first, Scream Queens ' Season 1 cast is amazing: Nasim Pedrad was just cast in a leading role, Emma Roberts, Jamie Lee Curtis, Ariana Grande, and Lea Michele also star — and the series as a whole is shaping up for excellence. Let's hope that it can capture the brilliance of the first season of American Horror Story and give us something else to call must-watch network TV.
Not much has been revealed about Scream Queens, but the details we do have are promising. According to TVLine, the show will take place on a college campus that is rocked by a series of murders — most likely the murders of its female college students. It sounds like the premise of Scream 2 (which happens to be my favorite of the Scream movies, so totally not a bad thing in my mind) but the show has more than its classic slasher film premise going for it.
Here's why we should be excited about Scream Queens this Fall.
It has two female leads
It's Murphy's goal to have each season Scream Queens feature two female leads for the show to be built around, which sadly isn't as common as any of us would like it to be. Though there's no word on which characters the show will be built around, whoever gets the slot can take pride in knowing their role will most likely pass the Bechdel test.
An iconic horror star has already signed on
Jamie Lee Curtis may now be best known for Activia commercials and the remake of Freaky Friday, but she's the original "scream queen," a title she earned from her role in the original Halloween back in the '70s. It's only fitting that Curtis will have a role in the new series that's basically named after her.
American Horror Story alum are onboard
Emma Roberts may become a Scream Queen in her own right. Before starring in Murphy's American Horror Story: Coven and Freak Show, the actress was a lead in the potentially final chapter of the Scream franchise Scream 4. She'll appear in the new series, as will Freak Show alum Skyler Samuels. We already know they're good screamers.
It's a horror-comedy
The new show will certainly feature some scares, but it won't take itself all that seriously. The genre-bending concept is refreshing — the show will scare us, but it's primary purpose will be to entertain, a concept that sometimes is lost on series that strive for straight-up horror. Considering Scream Queens will appear on Fox and not a cable network, it's good to know that the show won't rely on scares alone — there's only so much gore and violence that network TV can show, after all.
It features some epic stunt casting
Ariana Grande and Nick Jonas will appear on the series, and from the premise and their ages we can assume that they'll also play college students. Unfortunately for fans, the singers are only guest stars on the show — and there's a real chance these two won't make it out of the show alive.
Check out the new promo for Scream Queens below.
Images: Fox; Giphy (5)