'Bachelor' Stars Find Misguided Love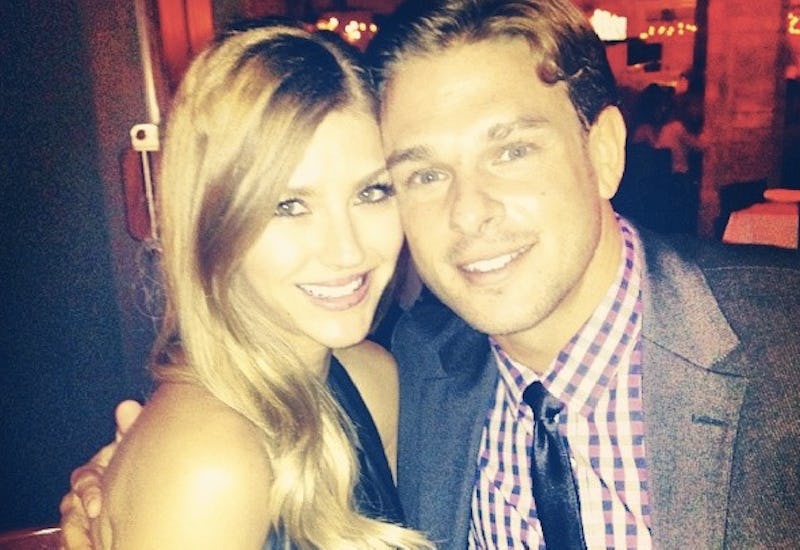 Well this is a disaster waiting to happen. Bachelor alumna AshLee Frazier is dating Bachelorette alumnus Michael Garofola. You may remember them as the most intense people ever on their respective seasons — AshLee iced Sean Lowe after he dumped her, and Michael did his best to throw "bad dad" Ben Scott under the bus during his two-on-one with Desiree Hartsock — but now, as they've confirmed to Us Weekly, they're an item.
I can't wait to see how this plays out. Will Michael's horrifyingly annoying voice drive AshLee insane? Will AshLee's career as a closet organizer come in the way of their love? Or perhaps AshLee's negative history with Bachelor boys will scare Michael. After breaking up with Sean, she dated the most hated Bachelor of all time, Brad Womack. Not a great track record.
A Bachelor nation match made in heaven this is not, but I do love when former cast members from the ABC reality series date one another. It just makes sense that they'd connect, if only because they were each so desperate to find love in the first place that they left personal dignity at home and sold their soul to Chris Harrison. Channeling that intense need for love, validation, and/or fame into a relationship with someone who signed up for the same thing sounds like a great plan.
But AshLee and Michael don't seem like they'd have much in common beside the motivations that drove them to reality TV in the first place, but only time will tell. Think they'll show up together at Sean Lowe and Catherine Giudici's wedding this January?
All I know is that the more Bachelor goings on, the better. It feels like it's been forever since Des's After the Final Rose wrapped — Juan Pablo's season can't come soon enough. The show will return Jan. 6 on ABC.
Image: MGarofol/Instagram