'Pitch Perfect 2' Clip Is All About Rebel Wilson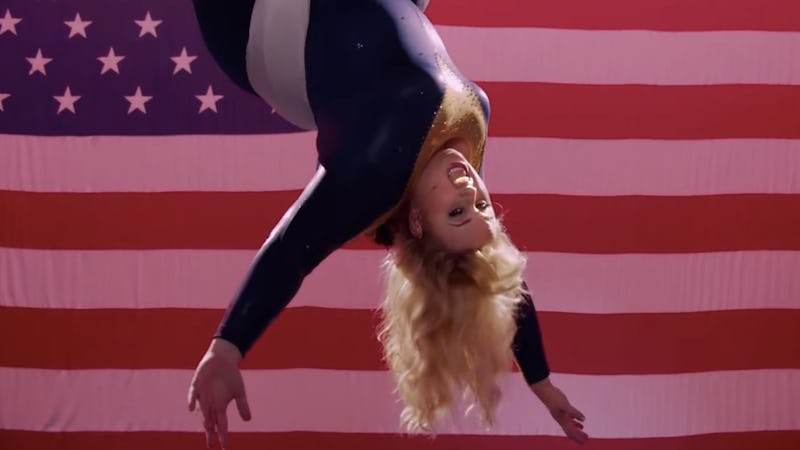 You are not prepared for this amazing new Pitch Perfect 2 clip. The new footage from the highly-anticipated sequel is all about everyone's favorite Barden Bella: Fat Amy (Rebel Wilson) as she causes varying amounts of shenanigans and panic for the a cappella group. It all starts when they're trying to do a Cirque du Soleil-like act for the President of the United States' birthday and Amy pulls a full Miley Cyrus during "Wrecking Ball" — falling gracelessly from her silk trapeze, ripping her costume, and showing that she was going commando. "The Australian singer gave the president a birthday gift from Down Under," a newscaster jokes in the clip, and then we see the Bellas getting suspended by Gail Abernathy-McKadden (Elizabeth Banks) and John Smith (John Michael Higgins).
"If we win the World Championships, will you reinstate us?" questions Beca (Anna Kendrick). They're met only with cackling laughter from Gail and John, but I have a feeling that things will work out for them. Well, if they don't burn down the building first. Toward the end of the clip — after a battle with their European enemies at the championship — Amy screams, "She's on fire!" and runs toward a teammate who is up in flames. It's official: we need Pitch Perfect 2 now as much as Amy needs to be protected at all times. The movie hits theaters on May 15.
Image: Universal Pictures/YouTube