16 St. Patrick's Day Drinks That Prove There's More To This Holiday Than Guinness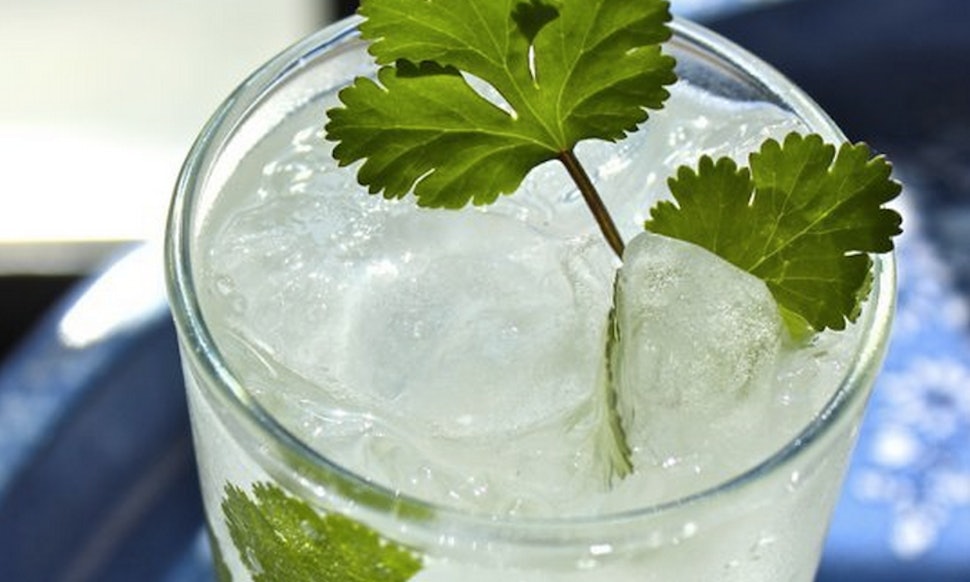 St. Patrick's Day is right around the corner, folks, which means it's time to break out your favorite green dress or "Kiss Me, I'm Irish" shirt and head down to your local Irish pub for a pint of Guinness...or not. If slamming Irish car bomb shots isn't exactly your thing, there are a lot of other St. Patrick's Day drink options to try. From gimlets to mojitos and everything in between, any drink can be considered St. Patrick's Day appropriate — so long as it's green.
To help you choose the perfect cocktail for your March 17 party, we've put together a list of 16 drinks that will be as green as your St. Patty's Day outfit. Enjoy.
Image and recipe: Food Fanatic
Green Tea Mojito
Mint Julep Granitas
Bourbon Spritz with Fresh Limes
Cucumberita
Avo-Rita
Gin & Ginger Fizz
Honeydew and Mezcal Margarita
Coconut, Ginger, & Cilantro Cocktail
Lime Vodka
Ginger Beergaritas
The Last Word Cocktail
Midori Sour
Gin & Tonic with Cucumber
Kiwi Vodka Tonic
Cucumber Mint Gimlet
BONUS: Smashed Irishman
We know this one isn't green, but it's delicious enough to make up for it. Plus, there's a green garnish! The Smashed Irishman was created by Master Mixologist Mat Snapp for Culinary Dropout.
Ingredients: .75 oz. honey syrup .5 oz. Guinness reduction .75 oz. lemon juice 1.5 oz. Jameson whiskey Garnish: 5 sprigs of mint
Preparation: To make Guinness reduction, bring 24 oz. of Guinness in a pan to a simmer over medium heat, and let simmer until reduced by half, about 20 minutes. Then, add all ingredients into shaker with ice. Shake and double strain into glass. Garnish with mint sprig.