9 Klaus Quotes For Every 'Original' Situation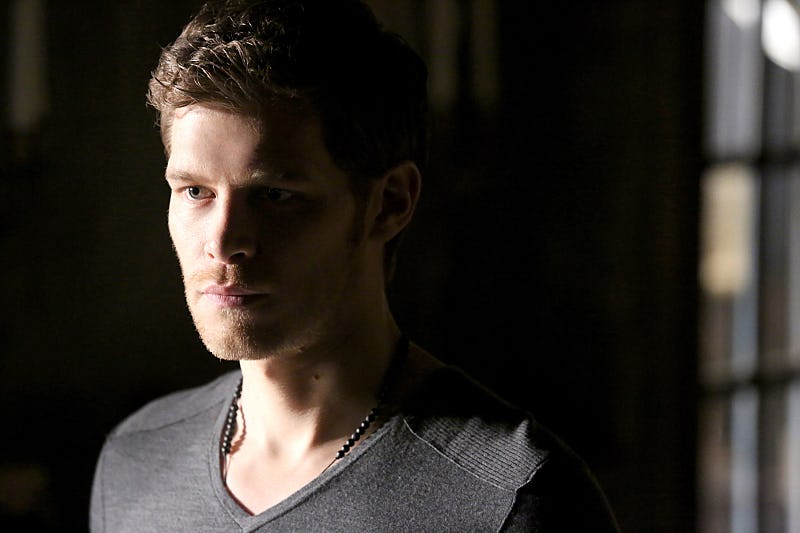 If you've been a serious fan of The CW's vampire dramas, you've probably come to the conclusion that Klaus Mikaelson is your supernatural, evil, alter ego. Sure, you're morally opposed to ripping out the hearts of the people around you, but there's just something about Klaus on The Originals that makes you question it week after week. He's an eloquent, poetic, and hopelessly romantic villainous hybrid and you're in love with him. And that's mostly thanks to the many great Klaus quotes on The Originals . Because if anyone can make threatening someone sound beautiful, it's Klaus Mikaelson.
I'm going to be totally honest here, it's impossible to not be in love with Klaus. Absolutely. Impossible. And, even at his worst, I can't help but root for the original hybrid because everything he says is so beautiful. Klaus could be telling someone that he plans to kill their entire family and destroy all of their happiness in this world, and I would be rooting for him, because as soon as the words roll off of his tongue I'm in love with them. The Originals clearly has some of the world's most talented writers, because I'm just sitting here, nodding my head, and absolutely agreeing with Klaus when he's claiming that love isn't strong enough to build an empire on (even though it obviously is — has anyone seen his love for Caroline in action?).
And with that, here are nine of Klaus' best quotes that'll leave you feeling truly evil while simultaneously melting your heart.
When He Got Real About Villains
You thought villains ran their own errands? PFHT.
When He Got Extremely Deep About Life
The truth hurts, but somehow still sounds great when he says it.
When He Felt The Weight Of The World For Us
Life is hard. Klaus gets it.
When He Literally Melted Your Soul
Am I in love with this murderer? Yes, yes I am.
When He Supplied You With The Ultimate Threat
I bet you didn't want to be evil until just now.
Seriously, His Threats Are On Point
I'm constantly conflicted about whether or not becoming a villain is my future career path.
When He Went From Villain To Night In Shining Armor
"We are the demons lurking in shadow. We are the savage villains in fairy tails told to children. But not for my child. Not for Hope. In her story, we are the knights in shining armor."
When He Was Deliciously Dramatic
He totally gets you.
When He Got Real About Love & Power
"From all the poems written on the subject of unrequited love, there are so few on the pain of being the object of that affection. The truth is, Hayley, it's not love on which the strongest foundations are built. It's the decency of merciful lies."
Images: Quantrell Colbert/The CW; fantasyqueen1, quoteofmylife-x, f-fearless-s, secret-paranoia, elirya (2), kcismyreligion, myklausmikaelson/Tumblr