It's Time To Catch Up On 'The Jinx'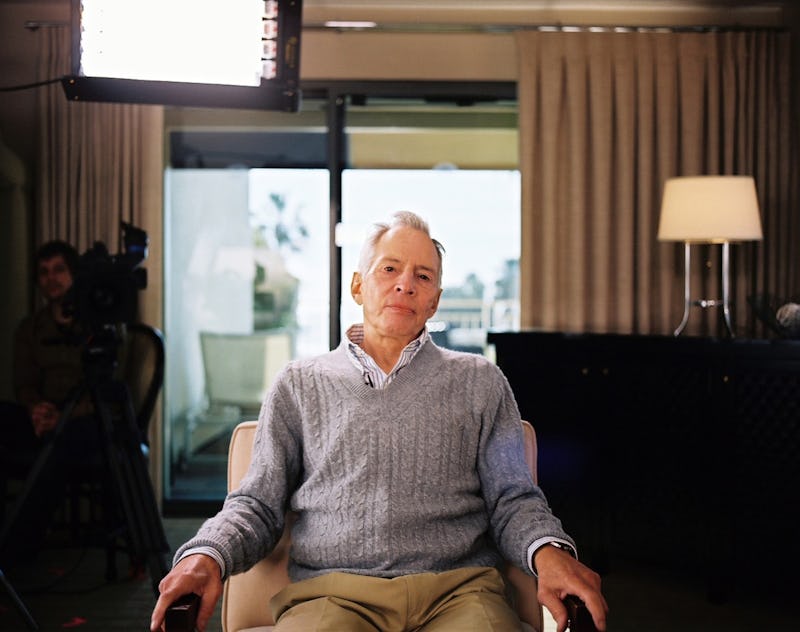 I'm not going to tell you how to live your life, but you aren't living if you haven't caught The Jinx on HBO. The Jinx: The Life and Deaths of Robert Durst is a docuseries that HBO has captivated viewers with. From the beginning of February to mid-March, HBO told the story of Robert Durst, who had been investigated for the killings of multiple people. The story became even more well-known the day before the finale aired, but for those that have managed to avoid the news and Internet since then, I won't be the one to spoil it for you. So if you haven't caught The Jinx, but want to have something to talk about with your friends and co-workers, how can you catch it online?
The show is an HBO series, so right there, you might face some issues if you don't have any premium channels. But, take my word, this show is worth stealing a friend's password for. Even if you have to grovel and offer them cookies in exchange for the password, I'm telling you, get the damn password. So how can you (legally) watch The Jinx online and play catch-up with the rest of us? Here are your best bets. Happy binging.
HBO Go
Again, HBO Go is going to be your best friend in this dire situation of you not watching The Jinx. This is when you put a plea out on Facebook asking for someone's HBO Go password, and hope there's some distant relative who didn't send you birthday money who is willing to throw you a bone. Once you've got the password, just log on to HBO Go and start binging. It's literally that easy. So go, do it.
Your Cable Provider's On Demand
Most cable providers offer HBO, and chances are you're already paying for it. To check, go online to your cable provider's "On Demand" site, and find "Premium Channels" and see if you have the accessibility to watch HBO shows. If you do, then click on over to The Jinx and stop reading and start watching. If you don't have the accessibility to it on the "On Demand" site of your provider, I once again recommend you start schmoozing old high school friends who do have access to it and log on via their cable providers. Hell, I'll give you my password for HBO, that's how much I need you to watch this show.
Note, not all cable providers are created equal when it comes to streaming. Xfinity, for example, has every episode of the series. Time Warner does not. Before getting too deep, make sure you are going to be able to see all six episodes of the mini-series. You don't want to be left hanging on Episode 5. Trust.
The Jinx Website
Desperate times call for desperate measures. If you don't have access to the show at all, hop on over to The Jinx website, which chronicles each episode/chapter in great detail with video recaps and summaries. It's not as great as the series itself, but you'll at least be able to keep up at the water cooler.
Images: Courtesy of HBO (3); Getty Images