That 'Mean Girls' Musical Is Really Happening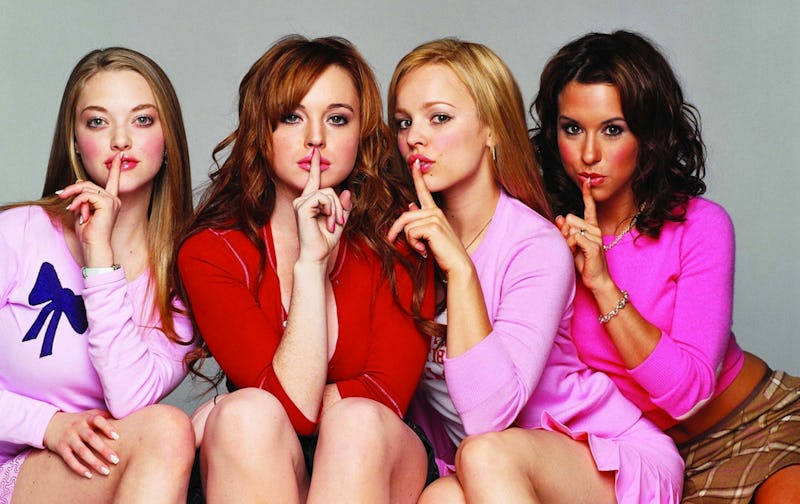 If you're one of the many devoted Mean Girls fans totally counting down the seconds until the Mean Girls musical we've all heard amazing things about, good news: It looks like it may really be in the works, and soon. That is according to Jeff Richmond anyway, Hollywood composer and husband to Tina Fey who in an interview with Yahoo! recently that the Mean Girls musical is on its way out to the world.
In other words: This thing might actually happen.
We've been hearing rumbles about the Mean Girls musical for quite some time, but I gotta be honest when I say that I don't think I ever actually thought we'd see it come to fruition. Come to fruition it just might, though, if Richmond is to be believed: As he told Yahoo! when asked if there had been any progress on the project:
Oh, thanks for asking. There is. There's been quite a lot of progress on it. We are circling in on…here's what I can tell you. We've been writing this…Nell Benjamin of Legally Blonde fame. She's working with us as a lyricist. We've been working for a long time now. I'm going to say it's like 60 percent written, and it's being staffed creatively… We are looking to do some actual solid readings coming around this summer. The Kimmy Schmidt thing took a lot more time than we all thought, so slowed some Mean Girls stuff down.
Whoa there — not only is that progress, that is actually some impressive progress.
Since this is such promising news, I can't help but get my hopes way, way, way up about this project. Here's to hoping some of the following scenes/song ideas make it into this show:
"Climb To The Top"
A song chronicling Regina George's path to popularity, from birth to now? Perfect.
"She Doesn't Even Go Here"
Imagine a stirring ballad by the girl who travel from school to school making emotional confessions.
"Stab Caeser"
It would be a techno/pop song in the style of Ke$ha, of course.
"Grool/October 3"
This one could easily be Grease-inspired song by Aaron Samuels.
"Call-Waiting"
The entire song is made up of the dialogue of the call, sung/spoken at high speed.
"Math Club"
A rap by Kevin Gnapoor...about math club.
"The Riot"
You know the Unbreakable Kimmy Schmidt theme song? It'd be like that.
An entire Halloween number
Perhaps it wouldn't include words...just a lot of interpretive dancing.
A show-stopping number from Damien
I just don't even care what it's about, just give him one.
Whether or not those show up, though, we do know one song they've included in the show: "There's a song called 'Old Blonde Song,'" says Richmond. "It's sung by Regina's mother."
Images: Paramount Pictures; movies-quotes/Tumblr, saysabotage/Tumblr, thisonetimeat-bandcamp.tumblr.com/post/24817880292/Tumblr, aapiee/Tumblr, claireelizabethbavis/Tumblr, gracefuldreamer/Tumblr