Liv's Not The Only Undead Walking Around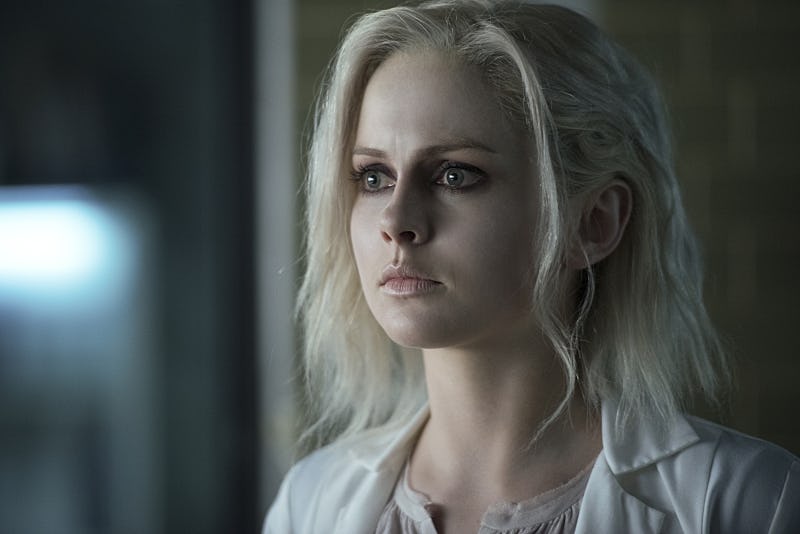 When I heard a new series on The CW from Veronica Mars' creator Rob Thomas, I came running. I was one of the millions who supported the return of Mars on the Kickstarter campaign and beyond, and proudly call myself a Marshmallow. So I was definitely expecting quite a bit from Thomas and TV partner Diane Ruggiero's new series iZombie , based loosely a comic book of the same name, which follows the exploits of a Liv, young mortician's assistant who was turned into a zombie and helps solve murders with the local police department by having visions caused by eating the brains of the dead who come into her office. See? The premise itself is strange and insanely cool. Thankfully the series premiere on Tuesday did not disappoint as it all the makings of a good Rob Thomas series: A sassy, well-spoken blonde who has a dark past, lots of voiceovers, unlikely allies, and lots of crime solving done in unconventional ways. The episode featured quite a lot of exposition, almost a bit too much at times, but the ending packed a punch when Liv had a vision of her maker still alive and roaming the streets.
Liv had quite the life before she was turned. She was an ambitious, highly intelligent medical resident, she had an amazing fiancee Major, (super cute by the way) and she had a family and friends who loved her and supported her determined personality. When one of her fellow residents asks her to go to a party on a boat she initially hesitates, but her fiancee convinces her to go and that's where all Hell breaks loose.
Apparently people at the party were experimenting with a new drug called "Utopium" that caused a zombie outbreak. Before the zombie attacks begin, Liv encounters a rather d-baggy guy who offers her the new drug (while ironically wearing a shirt that says "Hugs Not Drugs") and tries to hit on her, but she throws a drink in his face. However the zombie outbreak brings and the guy scratches her before she can escape from the boat and swim to shore for safety.
Five months later, Liv is living (kind of) a new life. She works at the coroner's office at night, sits around watching zombie movies by day and broke off her engagement with Major. And all of her loved ones try to give her an intervention. No one except her boss knows about her undead status, so that seriously complicates matters. But once she starts seeing visions of a murdered dead girl, she changes her tune and starts helping Detective Babineaux with the case (he calls their team "Cagney and Pasty." Clever). They end up solving the murder, and after some tough-love from her best friend and the possibility of curing her zombie-ness, Liv decides she's going to try to live again. Pun intended. But that's when things go sideways.
Liv has the vision of her maker Blaine about to attack a woman but can't see whether he commits the murder or just runs away after being spotted by a police helicopter. Will Liv go after Blaine? Will he find her? If so, I have a feeling he's nothing but bad news. And whether he also wants to live the way he used to or he's a cold-blooded killer now, he could ultimately ruin her attempts at trying to revive a normal life. Because just being undead and near Liv threatens everything she's worked and is working to create in her world. I can't wait to see all of that happen, can you?
Images: Diyah Pera, Cate Cameron/The CW