8 YA Novels For 'Miss Peregrine'-Lovers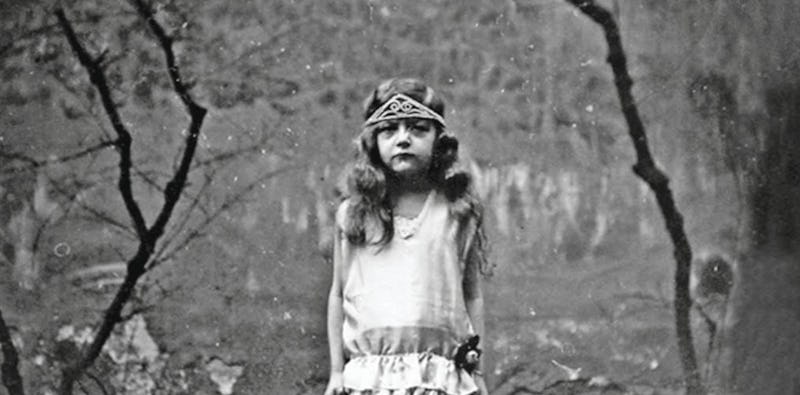 The market for young adult horror novels was forever changed in 2011 with Ransom Riggs' innovative Miss Peregrine's Home for Peculiar Children. Using authentic, vintage photographs, Riggs tells a unique horror story about a teenage boy who finds the ruins of an orphanage where his late grandfather once lived. It is a contemporary fairy tale that was a crossover hit, scaring the bejeezus out of teenagers and grown-ups alike.
Miss Peregrine's Home for Peculiar Children follows 16-year-old Jacob Portman who goes seeking the story of his grandfather, who was just murdered. Off the coast of Wales, he finds the crumbling facade of Miss Peregrine's Home for Peculiar Children, a 1940s orphanage institution. But it may not be as abandoned as he believes. A young girl Emma time travels with Jacob back to the 1940s where the orphanage is still bustling. The scary part is who it is bustling with. The kids are definitely "peculiar," but there may be a reason they were left secluded on an island.
The massive hit spawned last year's sequel Hollow City , and the third book of the series Library of Souls is coming out in 2015. Not to mention the Tim Burton-helmed movie version in the works. But until we get a chance for all of that, there are eight novels that can fill your Miss Peregrine-shaped hole in your shelf.
Asylum by Madeleine Roux
Excuse me, but I can barely look at this book's cover without getting goosebumps, so clearly the inside spooked my face off. Asylum, like Miss Peregrine's Home for Peculiar Children, also includes found photos of real abandoned asylums. Teenage Dan is an outcast in high school, so he's stoked to be attending a summer program where he could make some friends before he leaves for college. Except that summer program is housed in a building that used to be a sanatorium for the criminally insane, and there's a reason Dan and his fellow students found their way there.
Holly Black's Doll Bones will give you some of that haunted doll, Annabelle vibe that's truly the creepiest of the creepy. Zach's father throws away all of his beloved dolls and action figures, much to the dismay of him and his friends Poppy and Alice. But before long, Poppy tells her friends she's being haunted by a china doll, and not the pretty, fancy kind. This china doll is made from the ground-up bones of a girl who was murdered (AHH!) and the kids have to bring the doll back to the girl's home. Suddenly makes the cover a lot more horrifying, huh?
Cat Winters takes Rigg's book's vintage feel and transports her characters back to 1918 during the eye of the Spanish influenza storm as well as the kickoff of World War II. It's a country is chaos, and to allay their fears, many Americans flock to find answers in séances and other mystical solutions. Same as Miss Peregrine, In the Shadows of Blackbirds punctuates the story of a haunted teenage girl with real-life photos of early 20th century life.
Everlost by Neal Shusterman
Neal Schusterman captures the almost fairy tale-esque eerie quality of Riggs' book in Everlost , which centers on two kids Nick and Allie who are trapped in a magical world between life and death. The two survive a car accident, only to be transported to the Everlost limbo, run by a sort of Lost Boys crew of kids, where they learn the art of haunting. It's the kind of scary story you have to applaud for its abundance of imagination, even as your turning on all the lights in your house.
It's atmosphere that drives the story in Marcus Sedgwick's White Crow, much like in Miss Peregrine's Home for Peculiar Children. But Sedgwick takes it even further by introducing three voices to tell the one story: Rebecca who visits a small town on the sea for the summer, Ferelith who is a local to the town of Winterfold, and a priest who is falling into darkness. All of the characters are troubled, and there's enough mystery and horror here to keep you up at night.
Scowler by Daniel Kraus
A child's imagination is front in center in Scowler , a crossover hit horror novel from 2013. But now this child Ry is grown, a teenager, and a meteorite falls on his family farm, housing a his dangerous father who threatens Ry's family. To protect himself, he invokes the power of his childhood imaginary friends Mr. Furrington, Jesus, and Scowler, the most violent, bloodthirsty of the three.
Long Lankin by Lindsey Barraclough
Let's just say the Brothers Grimm probably would have loved Long Lankin . The mysterious isolated village of Bryers Guerdon has been haunted by the legend of Long Lankin, who loves small children. You know, in the murdery way. But when two children go to post-World War II Bryers Guerdon to visit their eccentric aunt, they end up trying to separate the truth from folklore with Long Lankin.