10 Ways March Madness Kills Your Productivity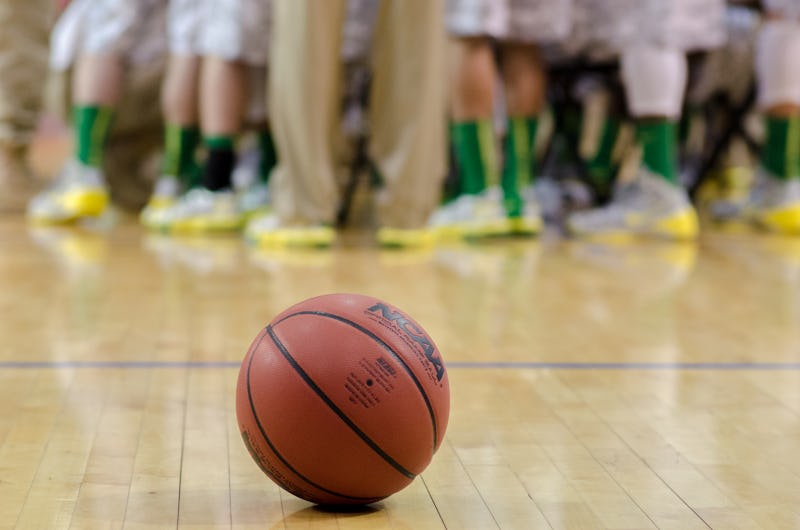 Get ready to scream sports fans, because March Madness is in full swing. For the true NCAA fiend (or anyone who bothered to fill out a bracket), this means they will no longer be productive members of society. They will now spend their time streaming basketball games and calculating the chances of winning a couple hundred dollars. Not only do social lives suffer during this time of year, but careers take a drastic hit too.
You may have recently heard that March Madness makes us more productive when it comes to work and office life. Well, as nice as that may sound, I believe it is total BS. And I'm not alone in my thoughts. According to outplacement company Challenger, Gray & Christmas, companies will lose up to $1.9 billion during March Madness due to the sports-related distraction — way more than the couple of hundred you could potentially win in your pool.
Really think about it for a second. How many emails do you miss because you're too busy watching four games at once? How many forms do you forget to fill out because you're tinkering with your final bracket? I bet it's more than you care to admit. As much as you may love March Madness, you have to admit it makes you less productive in the office. Still not convinced? Maybe this in-depth analysis (a.k.a GIFs) will help you see just how much this competition affects your work life.
1. Finalizing your March Madness bracket takes priority over editing a presentation.
Even though it's due at noon. Luckily, you're a pro at winging it.
2. While watching all four games on the computer, you fail to see that urgent e-mail from your boss.
And, of course, this is the one time the e-mail was actually an urgent one.
3. You're too busy tracking teams to take an important call.
It's not like the CEO was on the other end. Oh wait...
4. Instead of discussing last quarter's sales, you and your colleagues argue about a ref's decision.
You still can't believe he called that a foul.
5. You and your co-workers check score updates during a meeting, which does not please the boss.
Then again, she's probably just pissed that her alma mater didn't make the Sweet 16.
6. Rather than updating paperwork, you compare your bracket to the actual results.
You can always ask for an extension on paperwork, right?
7. Upon realizing you still have a shot of winning the pool, you spend the day trash texting your buddies.
Instead of, you know, doing actual work.
8. But as soon as you're knocked out of the competition, you turn into a basket case of emotions.
You can't believe you put in all that work for nothing.
9. You drink away the devastation at the bar, rendering you completely useless the next day.
You would have taken the day off, but seeing that you're so far behind on work you decided to be a trooper.
10. Even though you say you'll never fill out another bracket, you know you'll be back next year.
You know you can't resist the thrill of the game and the chance to win $100.
Images: USAG-Humphreys/Flickr; Wiffle Gif (10)