David Bird's Cause Of Death Still A Mystery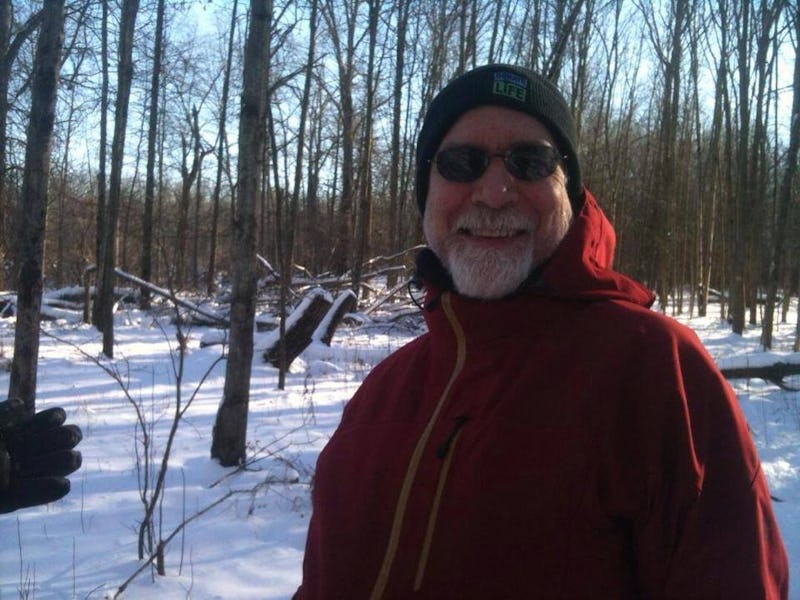 More than a year after his initial disappearance, a Wall Street Journal reporter has finally been found. On Wednesday, officials from the Long Hill Township Police Department confirmed that the body of a man pulled from the nearby Passaic River was indeed journalist David Bird, ending an exhausting search after two men in a canoe spotted Bird's red jacket and called police. Bird was discovered nearly 11 miles from home.
The Wall Street Journal reported on Thursday that Bird, 55, had been out for a walk on the day of his disappearance, Jan. 11, 2014. Although he had always been an avid hiker, traveler, cyclist, marathoner, and scout leader, his wife had grown concerned when he did not return home that evening. The Journal reported at the time that local authorities had led numerous searches in frigid temperatures and chilly waters, but were unable to unearth any clues as to his whereabouts. On the anniversary of his disappearance this past January, Long Hill police Lt. Ahmed Naga told the Journal that exhausting searches of Bird's "credit-card history, prior purchases, bank accounts, computer and cellphone records" had not yielded any results either. After months of additional physical searches, police finally received their dismal break on Wednesday.
Immediately following dental record confirmation on Thursday, a Bird family spokesperson extended gratitude to neighbors, friends, and community members who had prayed for and searched with police for Bird for over a year. "The Bird family would like to thank the many members of law enforcement," said Carolyn Buscarino in a statement, "especially Chief Michael Mazzeo and the Long Hill Township Police Department, for their tireless efforts to find David."
Although police have recovered his remains, there is little to go on. In a statement on their Facebook page Wednesday, the Long Hill Police Department confirmed that while "identification was made through dental records ... the Medical Examiner's investigation into the cause and manner of death is ongoing." Police spokesperson Deputy Chief Denise H. Arseneault told Bustle on Friday that the case remained open at the time of this publication, and that there was currently "no timetable for when it [would] be determined." Arseneault also said that the department could not speculate on whether foul play had been involved.
In a statement back in January, Long Hill Police Chief Michael Mazzeo admitted that the department was "befuddled by how little [it] had to go on" — and regardless of the discovery of Bird's body, the story remains the same. Lamented family friend Jim Caparoso in a comment to the Journal that same month, "This is so unlike him it's unbelievable to me — if he [had been] stuck somewhere, he [would have known] how to shelter himself enough out of the elements."
Arseneault told Bustle on Friday that there were "no updates being released" at the time of publication as a full medical examiner's investigation was "not complete yet".
Images: Long Hill Township Police Department release; My Central Jersey/Twitter; LHTPD/Facebook