The 'Glee' Series Finale Makes HUGE Changes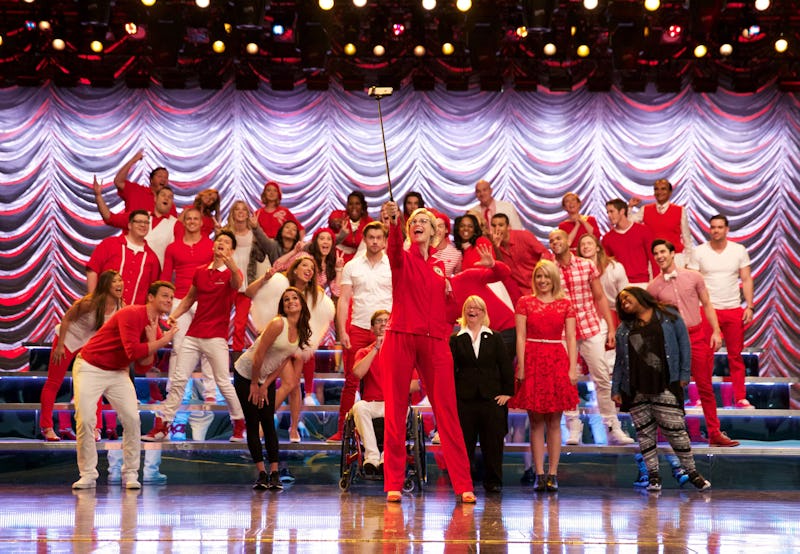 Well guys, that's it. Glee is officially over. The Glee series finale aired Friday night, and while it was never going to give us answers to some of our burning questions, it did provide my fellow Gleeks with flashbacks of the formation of the New Directions and highly satisfying futures for the original glee members. The only thing I wish? That some of the other characters like Brittany, Santana, Quinn, and Puck could have all been given their due with their future lives in the series finale. But hey, there was never going to be enough time to really pay tribute to all of the wonderful people who have passed through the halls of McKinley High and beyond. Speaking of McKinley High School, after the series paid tribute to the New Directions creation, the present-day Superintendent Harris explained to Will Schuester that McKinley would be turned into a performing arts school and that he wanted Schue to be its principal. Not a bad start right? So what were the futures of our other faves?
The first flash-forward began three months after Mr. Schue received his incredibly great news, as he was about to leave for his first day as Principal Schue. After receiving a wonderful pep talk from Emma (always the great cheerleader), Mr. Schue began his first day by saying goodbye and thank you to his alumni, the ones who taught him how to be a great teacher. He also revealed that there would be four glee clubs at the new McKinley: The New Directions, The Trebletones, an all-male choir (many of the Warblers probably loved this option as it's more familiar), and the JV team for those who needed some extra help before trying out for the main teams. He then explained that he would not be coaching any of the glee clubs at the school.
So who would be taking over for the New Directions? Sam! That's right, despite Blaine trying to convince his best friend that he was wanted back in New York with Blaine and his new husband (still so pumped about this), Sam knew he was destined for great things in Ohio with the glee club-ers. Basically he would be taking over the job that Finn should have had in the end, which makes sense because I always felt he and Sam were cut from similar cloths.
So what about Blaine and Kurt? Their future was just as warm and loving as the present as five years later they had already starred in their own same-sex adaptation of Who's Afraid of Virginia Woolf? at the Lincoln Center and they were expecting a baby. The two performed a duet together for a local elementary school in the city.
And who was their surrogate? Well, that's one of the best twists of the night. Blaine and Kurt's baby reveal came when the rest of the group reunited at Rachel's house. Tina and Artie had made a movie together which was just accepted into a film festival called Slamdance (not Sundance as Artie explained) and that Mercedes' music would be featured on the soundtrack. Meanwhile, Mercedes had completed a world tour with freaking Beyoncé and cut an album as she had always dreamed.
The original New Directions made their way up to Rachel's house where, you guessed it, she was Blaine and Kurt's surrogate! Oh yeah, and she was married to Jesse who already had a Tony Award and had directed the Broadway show Jane Austen Sings for which Rachel was now nominated for a Tony that night. Jesse and Rachel leave the gang at her place while they went off the award show and, of course, Rachel won Best Actress. Her speech was warm and beautiful and she rightfully thanked Mr. Schuester for being an incredible mentor and friend. I do in the back of my mind wish, however, that she could have thanked Finn, but maybe that would have ended up feeling like too much?
Sue (who is now Vice President of the United States by the way with Jeb Bush as our President) re-dedicated the McKinley High School for the Performing Arts' auditorium as the "Finn Hudson Auditorium" and admitted that the glee club and Will's hard work was a beautiful blessing to the school and to so many kids. And the episode ended with one final song of all the Glee-ers throughout the year onstage together one last time. Looking back at Glee, there were obviously many things I wish could have been better about the series. But one thing remains true: It brought so much joy. And isn't that what's most important in the end? Thanks for the good times, Glee. You'll be missed.
Images: Tyler Golden (2), Adam Rose (2)/FOX