Who Is The Mysterious "Joe" On 'Little Women: NY'?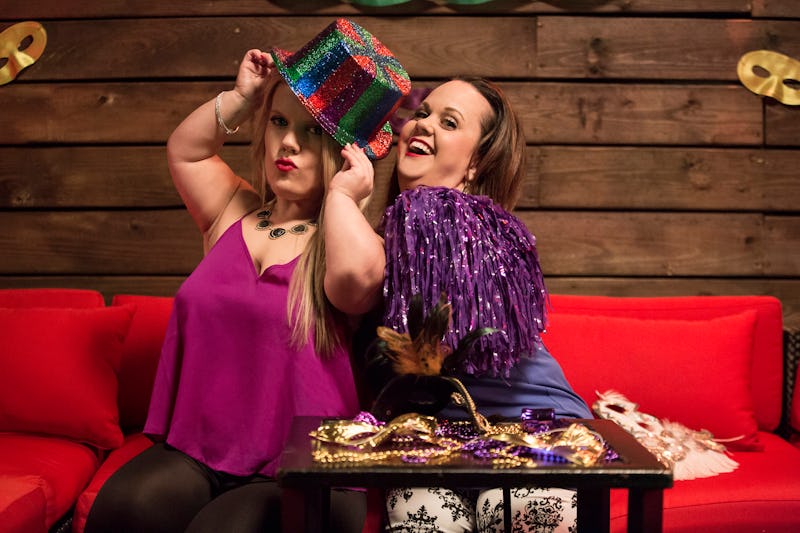 The stars of Little Women: NY are even more active than their Los Angeles counterparts, and that includes their love lives. But one of the mysteries of the new series is who Misty Irwin is dating. Lifetime's site credits her as the "party girl" of the group, and yet she's also supposedly in a long distance relationship. So, who's the lucky guy?
The show will cover Misty's struggle as her boyfriend, who's still in college, and she are in a long distance relationship. She's from Baton Rogue, Louisiana, so she's already a long way from home, and she struggles with occasional homesickness. She's also partying it up with a group of ladies who are a little older and wiser than she is and might be clueing her into the idea that long distance relationships often don't work out. But this is just based on the fact that her Instagram and Twitter sure sound more like they're written by a single lady than by one who's got a bonafide BF. Meaning that it's a total guess, so please, take it as just that. I'm just guessing that they broke up after the show.
There are no @-mentions of any dudes in football uniforms, no memes about what being in a relationship is like, no pictures together, and she still lives with a roommate, Kristen, who's also a little person and in the cast of the show. Back in the fall, Misty did post a lot about college football, but there's a good chance that's just because she's a big fan of watching sports — and her southern hometown. But here are the few things we do know about Misty's mystery BF who's mentioned on the show, and may or may not still be in her life.
His Name Is Joe
In Lifetime's description of Misty's storyline for the season, they credit her boyfriend as "Joe." No last name from Lifetime, so he could be anyone from Jonas to Biden. I thought this photo was an appropriate representation of a person who would be named Joe. And Misty looks great in the photo! So whether or not this is actually Joe, no harm, right?
He Plays Football
Misty's Lifetime bio also describes Joe as a college football player. If he's playing as a senior, it's possible he's dreaming of joining the NFL, but also that he's nothing more than just a talented member of the team. If he's not planning on football, maybe his career could take him to New York City, and that's why Misty is holding out hope that the relationship could work. It's clear she's a big fan of Louisiana football like LSU and Southern University.
He Should Be a 2014 Grad
Misty is 22, and graduated high school in 2010. That means that her BF, assuming he's the same age, would be graduating from college in 2014. And to commemorate, a college lookin' pic from Misty's Instagram. Looks like Jungle Juice!
He's Not the Attention-Seeking Type
He's got 0.0 percent representation on her Instagram, no Facebook, and seems like Joe is more comfortable keeping his online presence on the DL. He doesn't seem like the type of guy to want to shoehorn himself into Little Women: NY. If they are still together, that is.
Image: Zach Dilgard/Lifetime; Giphy