How Does Lila Call Make Ends Meet In NYC?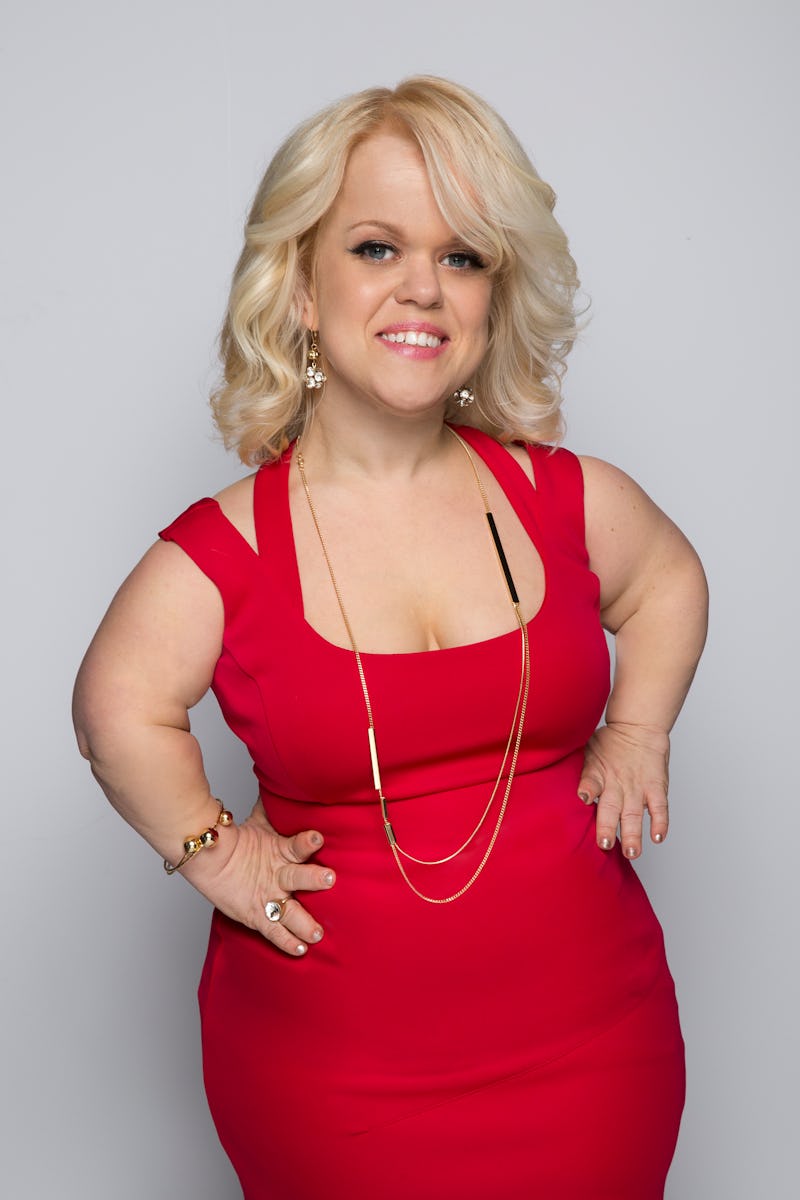 It's officially a franchise; after the success of Little Women: LA, Lifetime is packing up, traveling across the country, and setting its sights on New York. When Little Women: NY premieres on March 25, there will be a whole new cast to get to know — plus one familiar face, Lila Call, who could previously be spotted on the show's left-coast counterpart. Lifetime describes Call as "the ringleader of the gang" and "ready to start a new chapter in her life and take control of being a single gal in the city." But what exactly did her old chapter entail? What does Little Women: NY's Lila actually do?
At the moment, we'll have to wait and see. She's not like her fellow castmates; she's not a paralegal like Dawn Lang, a student like Jason Perez, or an entertainer like or Jazmin Lang, Jordanna James, or Kristin Zettlemoyer. It's not yet clear if that "new chapter in her life" also includes a career change, so her current occupation is still a mystery (apart from being a reality TV star, of course). But it was possible to dig up some of Call's past jobs. Here, a few things to know about her background.
She's Worked in Media
It almost makes too much sense that a reality star would have a background in media. One of the few pre-premiere interviews Call has given is to her former employer, The Hartford Courant. "I'm excited for my friends and acquaintances in Hartford to see what I can bring to LWNY," she told the paper, "and hope the LWNY show will demonstrate how our community works to build each other up with encouragement and support for each other in each endeavor that we individually take on." That's not the only outlet she's worked for: It looks like she's also worked at The Hartford Advocate, and WNPR recently congratulated her as their former intern.
She's Worked with Causes
Here's a photo of Call at a fundraiser for AIDS Connecticut (ACT). Not only is Call an attendee, but the Courant also identifies her as an ACT committee member. So she's always been involved.
She's (Obviously) Been on TV Before
Who could forget Call's appearance on Little Women: LA. Drama! With her L.A. appearance, the friend-of-Christy, ex-of-Joe certainly proved that she had what it took to anchor the East Coast version of the show.
She's a Proud Pet Parent
Call has a chihuahua named Manny and a cat named Hamlet, and they seem to be the most important beings in her life right now. We'll see if that changes after the premiere of Little Women: NY.
Images: Patrick Eccelsine/Lifetime