Catch Up With 'Dance Moms' Paige & Brooke Hyland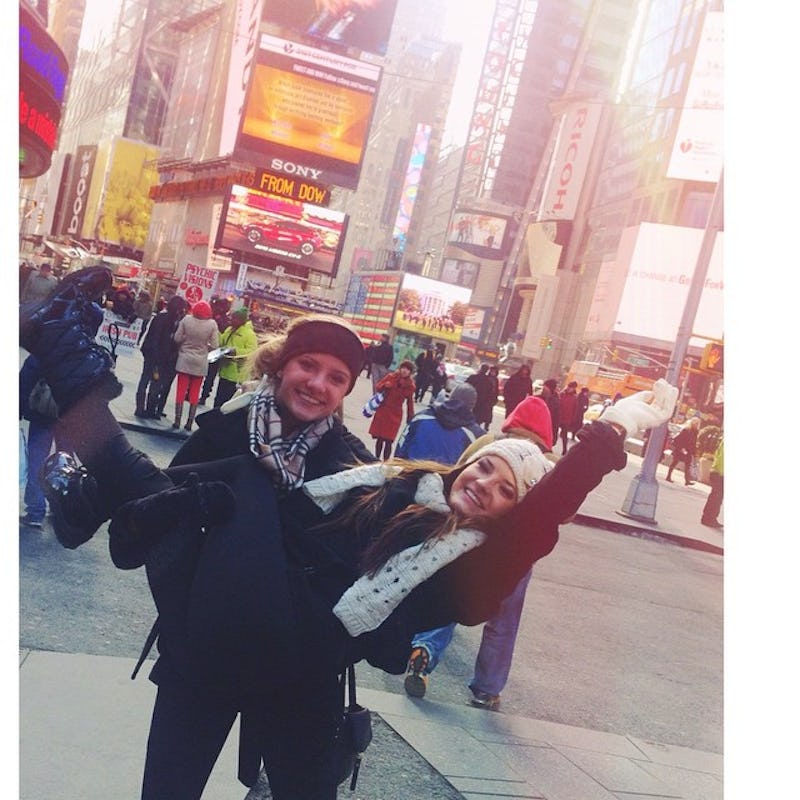 Season 4 will go down in Dance Moms history as the season of moms saying "enough is enough" to Abby Lee Miller. Fan favorites Brooke and Paige Hyland left Dance Moms at the beginning of the season after Kelly's final, tumultuous altercation with Abby. The season kept going with its usual drama, yelling, topical dance routines, rampant favoritism, and more yelling. A parade of potential replacement dancers came and went, but no one's acrobatic dance tricks came close to matching Brooke and Paige's. The finale ended with Chloe Lukasiak departing the show to dance at Studio 19. So where can I start a petition for a Dance Moms 2.0 series starring the Lukasiaks and Hylands? Abby Lee Miller need not apply. While I work on that endeavor, we luckily can keep up with the Hylands on Twitter, Instagram, and Paige's YouTube channel. The sisters' main priority is school, but Paige recently told The International Business Times that she still dances at various studios and is trying out new activities like volleyball. Her older sister, Brooke, is keeping busy with school and eager to get her driver's license.
The Hylands have abandoned reality TV for now, but they make time to meet fans all over the world, attend Fashion Week, and share their Pretty Little Liars theories. Here's what else Brooke and Paige have been up to since we saw them on Dance Moms.
They're Traveling The World
The Hylands recently traveled to England, Scotland, Ireland, and Wales. Brooke and Paige love meeting their fans, so be sure to check out their official event schedule.
Paige Has Her Own YouTube Channel
Paige posts a new video to her official YouTube channel every Tuesday at 8 p.m. EST (set up those recurring iPhone reminders!). She answers fan questions, shares make-up tips, and dishes on her recent experiences attending New York Fashion Week and the Teen Choice Awards. In this week's video, Brooke and Paige respond to fan requests for a sister tag post. Watch the Hylands discuss their favorite memories together, where they see each other in 10 years, and who would win in a physical fight.
They Love Pretty Little Liars
Brooke and Paige are just like the rest of us (except considerably more flexible) and they couldn't wait to learn A's identity. Brooke frequently posts about Pretty Little Liars (making ample use of the 'A' emoji), as well as other shows including American Horror Story and Grey's Anatomy.
They Attended New York Fashion Week
Kelly, Brooke, and Paige are huge fans of designer Sherri Hill and attended her New York Fashion Week show in February. Hill, who is best-known for her prom dresses and hip gowns, is also a favorite of stylish celebs including Bella Thorne, Selena Gomez, and Zendaya Coleman. Will Brooke wear one of Hill's designs to her upcoming prom? We'll have to stay tuned to her Instagram feed.
They're Still BFFs With Chloe
I don't think I can be any more clear. The only dancers we need for Dance Moms 2.0 are right here in this photo!
Image: Brooke Hyland/Instagram