Gen Con Takes A Stand Against Bigotry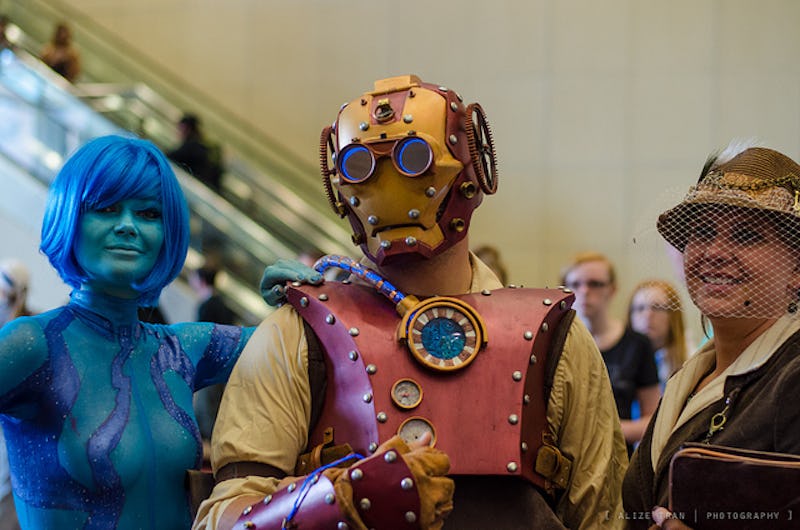 Here's some actually heartening news from the world of gaming! Or, to be more specific, from the world of those conventions that appeal to the diverse throngs of gamers across the United States (and beyond). Here's the deal: large-scale gaming convention Gen Con threatened to leave Indiana over anti-gay legislation, taking a chunk of money for the state's economy with it. It all comes down to whether or not Indiana's Republican governor Mike Pence decides to sign controversial Senate Bill 101, which lets Indiana businesses deny service to LGBT citizens of the state on religious freedom grounds. It's already passed through the state legislature, and needs nothing more than a few flicks of Pence's pen to become law.
As detailed by Polygon, Gen Con CEO Adrian Swartout talked up the attendance of his convention and the boost it provided to Indiana in a letter to Pence, and warned that any law which might allow "discrimination against our attendees" would cause them to consider a move out of the state. Gen Con is currently signed on with Indiana through 2020, and Swartout made it clear that such a law being on the books could preclude them from re-upping with the Hoosier State.
Gen Con, for the record, is the largest tabletop game convention in the United States, and Swartout estimates the event brings a $50 million economic boon to the state of Indiana.
Last year, Gen Con hosted more than 56,000 attendees from more than 40 different countries and all 50 states. Gen Con proudly welcomes a diverse attendee base, made up of different ethnicities, cultures, beliefs, sexual orientations, gender identities, abilities, and socio-economic backgrounds. We are happy to provide an environment that welcomes all, and the wide-ranging diversity of our attendees has become a key element to the success and growth of our convention. For more than a decade, Indianapolis has provided immense hospitality and accommodation to our attendees, culminating in an estimated economic impact of more than 50 million dollars to the city. Gen Con and its attendees look forward to receiving the same warm Hoosier hospitality throughout the term of our contract. Legislation that could allow for refusal of service or discrimination against our attendees will have a direct negative impact on the state's economy, and will factor into our decision-making on hosting the convention in the state of Indiana in future years.
Of course, there are some complicating factors here, and it doesn't sound like the group i playing quite as heavy a hand as they might. The letter states clearly that they'd like to continue to receive the same treatment they've been accustomed to for the remainder of their contract, and that's another five years. As far as political pressure goes, that doesn't pose much threat to Pence — even if he's reelected, he'd basically be term-limited out of office by the time their contract was up.
Regardless, it's heartening to see such a major presence in the gaming world — Gen Con is more geared towards the board game/role-playing set than video games, but there's something for everyone — taking a stand. Sadly, it's hard to imagine a far-right governor like Pence allowing his plans to be stymied by a bunch of gamers — he's already announced that he intends to sign the bill — so this may not halt SB 101's passage into law. But that doesn't mean we can't hope, or try to hold the responsible parties accountable.
Image: Sweet Alize/Flickr