A Birthday Cake Frappuccino Is Coming!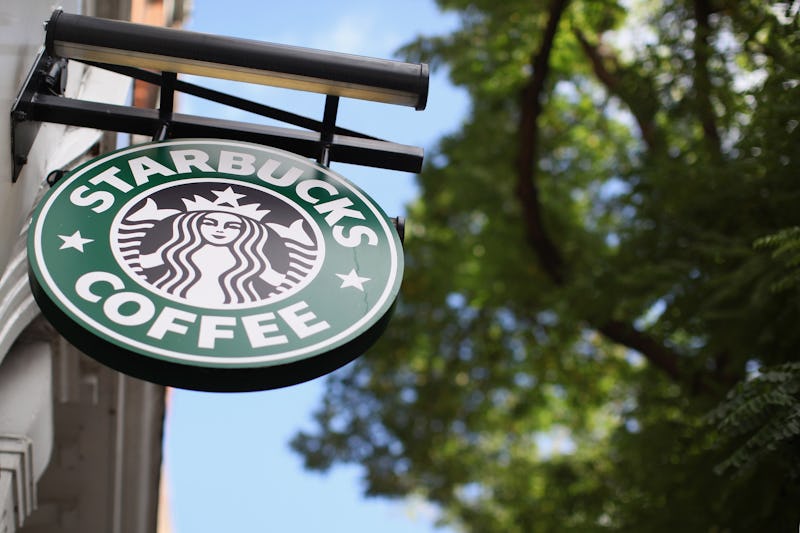 Oli Scarff/Getty Images News/Getty Images
Here's one birthday party you definitely don't want to miss. Starbucks' beloved Frappuccino, that frothy coffee-milkshake hybrid that was most likely your middle school gateway drug into the wild and wonderful world of espresso, is turning 20 years old, and to celebrate Starbucks is releasing a Birthday Cake Frappuccino for FIVE. DAYS. ONLY. So mark your calendars, and get ready to trade in your morning Americano for what I can only assume is a caffeinated funfetti cupcake in a cup, because this birthday boy is only available from March 26 through March 30, and if you miss out you will hate yourself forever (probably).
Per People, the limited edition birthday treat is a Frankenstein blend of vanilla and hazelnut with a healthy topping of raspberry whipped cream to seal the deal. Bring your own sprinkles if you're really in a party mood, and maybe a splash of amaretto if you wanna get a little rowdy (this IS a birthday, after all). Or, drink this birthday nectar plain — the fact that this drink is only around for a short amount of time is enough to make it taste extra sweet.
Honestly, I just can't believe my baby Frappuccino is 20 years old already. It seems like just yesterday Starbucks was unveiling its frozen treat to customers who had yet to experience the happiness of blended coffee and ice (actually I was six when this happened and have zero recollection of that day, although I'm sure it was a big deal at the time). The coffee chain launched its popular beverage in the summer of 1995, two years after a couple of brainy baristas in Santa Monica were toying around with the idea of using sugary blender drinks to lure in hot and weary customers. Since then, the Frappuccino has become an instant hit, inspiring countless flavor combos, a summertime Frappuccino happy hour that has given many a caffeine addict reason to live, and joy in the hearts of, well, everyone.
And because this is a birthday and thus a time for presents, here's my gift to you: the Birthday Cake Frappuccino is actually part of Starbucks' secret menu, so in the event that you find yourself stranded in the wilderness for the next five days and not within walking distance of any of Starbucks' 7,000 U.S. locations, you still have a chance to get your hands on one of these unicorn Fraps if you play your cards right. And while we're on the subject, here are five other Starbucks secret menu drinks you should definitely know about, because as long as we're celebrating the Frappuccino, we might as well invite everyone to this party.
1. Starbucks Thin Mint Frappuccino
Girl Scout cookies + Starbucks = Greatest Love Story Of All Time
2. Ariana Grande Frappuccino
Apparently this is a vanilla bean Frap with raspberry and mocha syrup. I'm no expert, but it sounds to me like we have a hit on our hands here, people.
3. Honeycomb Frappuccino
The world's most perfect homage to the world's most perfect throwback breakfast cereal. #bless
4. The Wired Zombie Frappuccino
A Starbucks drink that's not for the faint of heart, obviously.
5. Pink Starburst Frappuccino
Oh nothing, just the greatest drink on the planet.
Image: Getty Images; Giphy