Why Won't Larry Bloom Be In 'OITNB' Season 3?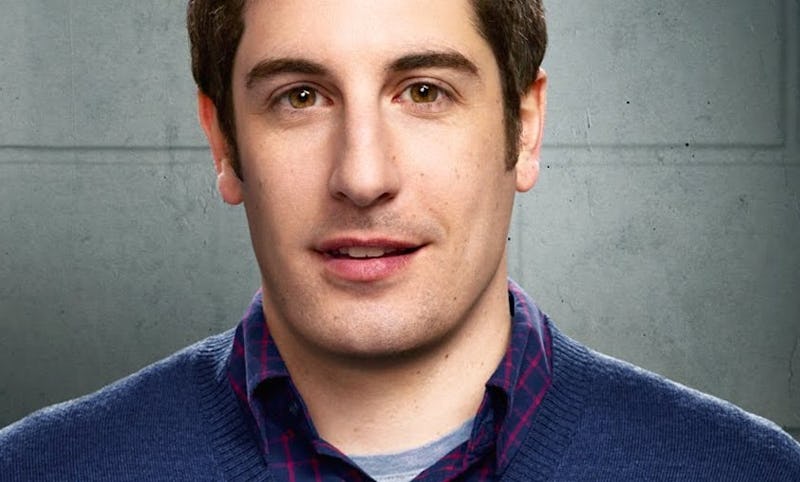 It was a depressing day in Orange Is the New Black history when the news came that Larry Bloom won't be in OITNB Season 3. The beloved character, who is Piper's fiancé on the show — Okay, I can't lie to you any longer. Larry Bloom is one of the most hated characters on the Netflix show, and we all know that. Whether you hate him because he is an obstacle in Piper Chapman and Alex Vause's relationship, hate him because he tried to profit off of Piper's experience for journalistic fame, or hate him because he hooked up with Piper's best friend and tried to blame her for it, the fact of the matter is that nine out of every ten OITNB fans just plain hates Larry. But that isn't the reason Larry won't be in Season 3. According to the Huffington Post, Jason Biggs reveals the reason Larry is gone has everything to do with the plot and not the character.
"It's not a Larry season," he told Josh Zepps of HuffPost Live. "They have a lot of characters to service on that show and, at the end of the day, it's a women's prison show. Larry is not a woman or in prison. But the good news is with a show like that, there's always the possibility that he could come back. And I would go back in a heartbeat."
Of course, the eagle-eyed OITNB fan can't think that it's a coincidence that Larry is being phased out in the same season that Alex is being phased back in. The latter was notoriously bumped down to a reoccurring role in Season 2 due to the fact that she actually got out of prison for a while, but now she's right back where she belongs — with Piper. Meanwhile, Larry and Polly are trying to make a relationship between them work, and Piper is furious about it, giving them even less of a tie to the main prison storyline. After all, I doubt Piper would want to see them on the rare occasion that they actually visit her, you know?
Personally, I'm excited to see the new developments in Piper and Alex's relationship, yes, but I'm also excited to see how much drama we can get out of the prison denizens if we don't devote a portion of each episode to what's going on outside the prison walls. I'm so invested in these characters, you guys, and Larry was never a character that I was invested in. While it's nice to see Piper's family, nice to be reminded that there is a normal world outside of Litchfield, the audience tunes in for one thing and that thing is not Larry. So here's to a Larry-less season with the hope that the time that would have been spent on him goes toward fleshing out the characters who haven't had flashback episodes yet.
Image: Netflix; Rebloggy