Kevin Hart's Reaction To 1D News Is The. BEST.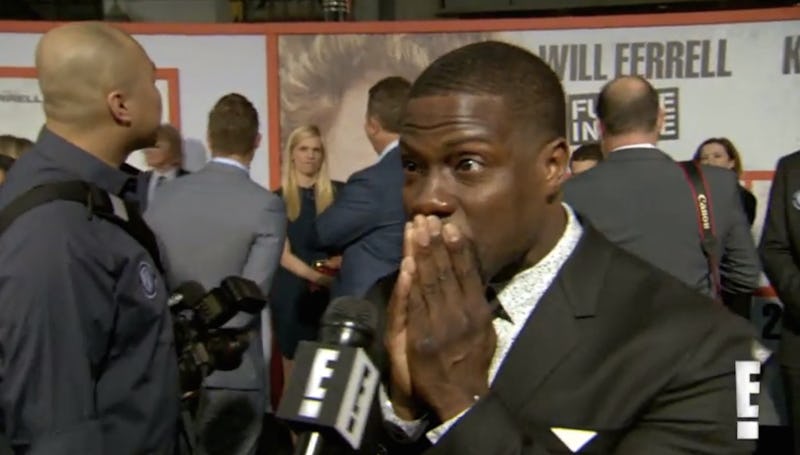 We were all understandably rocked by this past week's news that Zayn Malik is leaving One Direction after five years as one of the band's founding members, and we all have our own ways to deal with the shock. Case-in-point: When Kevin Hart reacted to Zayn Malik's One Direction departure, his coping mechanism was utter shock so complete and real, it's actually a bit hilarious.
It all went down at the LA premiere for Hart's upcoming film Get Hard, which co-stars Will Ferrell. While working the red carpet, a reporter shares the news of Malik's departure with Hart, who is instantly taken aback. He calls over rapper T.I. for extra moral support, and it only gets better from there.
"Time out, I can't do — I can't do this premiere! I can't do this premiere!" Hart exclaims upon hearing the news. T.I. (though he momentarily needs to be reminded of who Malik actually is) is just as stunned, and the duo play off of each other's shock hilariously.
This isn't the first time Hart has crossed paths with One Direction: Back in 2012, when he was hosting the MTV Video Music Awards, Hart gave the lads a hilarious lesson in "VMA etiquette" — whatever that means.
In the face of this situation, Kevin Hart is all of us — we are all Kevin Hart.
Image: YouTube