'The Fifth Estate' Was a Flop, But How Does it Compare to Other Films Based on True Stories?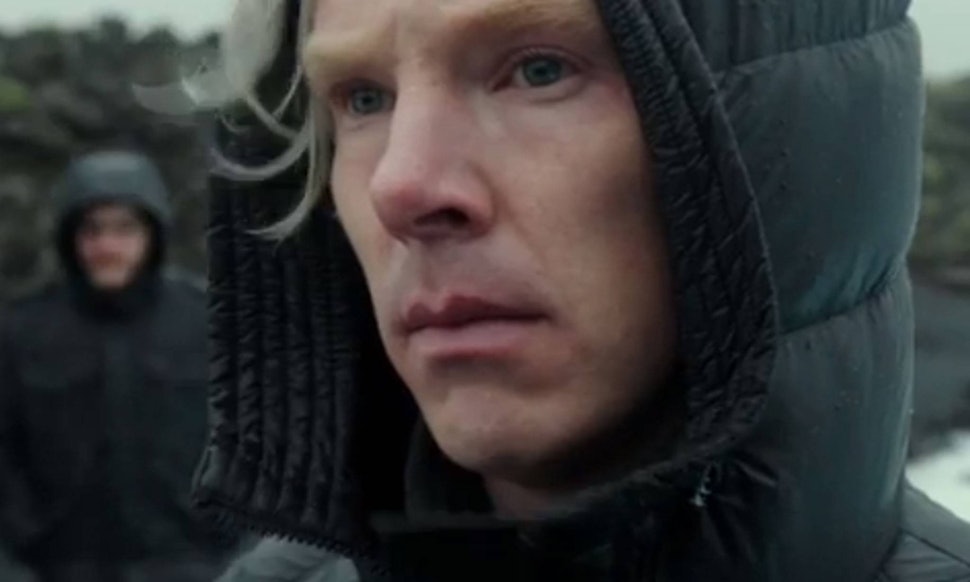 It was not a good weekend for Benedict Cumberbatch's The Fifth Estate . It opened to a mere $1.7 million box office, making it one of the biggest flops of the year. It came as quite a surprise considering Cumberbatch's recent rise to fame and consistent box office draw. The film was also bringing in some early Oscar buzz at film festivals earlier this year. What went wrong? Was it too early to release an Oscar film in October? Was the controversy over the Wikileaks founder Julian Asange too of-the-moment? More often than not, films based on true stories have big box offices and garner lots of critical acclaim. In fact, many of last year's Oscar contenders were based on true events (Lincoln, Argo, The Impossible, Zero Dark Thirty). So, we're wondering what does "based on a true story" mean for box office sales? Let's take a look at some of our picks from the past few years.
'Argo' (2012)
Even though Ben Affleck was totally snubbed for a Best Director Oscar nomination for Argo, the film went on to win Best Picture for 2012. A Hollywood movie about Hollywood (and the CIA) saving lives of American dignitaries caught in a crisis — OF COURSE THE INDUSTRY LOVED IT. Audiences did too. Argo made bank at the Box Office and gave Ben his big comeback.
Opening Weekend: $19.5 Million
Domestic Total: $136 Million
Budget: $44.5 Million
'Zero Dark Thirty' (2012)
Like The Fifth Estate, Zero Dark Thirty was a film about a current event that is still current — its effects and fallout are still happening. Jessica Chastain was riveting and powerful as the woman in charge of the manhunt for Osama Bin Laden. With Kathryn Bigelow behind the camera, Zero Dark Thirty was a huge success at the box office and for women in Hollywood.
'The Impossible' (2012)
A harrowing tale of survival, The Impossible told the story of a family on vacation in Thailand when a massive tsunami struck in 2004. The film was applauded for its performances and the reality of the events it captured, though at times, a few scenes felt entirely impossible to stomach. This is one that you need a few days off to mentally and emotionally recover from. It had a smaller box office in the US, but raked in nearly $200 million worldwide.
Opening Weekend: $2.5 Million
Domestic Total: $19 Million
'Jobs' (2013)
Steve Jobs was an innovator, a tech pioneer, and in many ways, a humanitarian. After his passing in 2011, Hollywood got to working on a film about the man and the Apple empire. Tens of millions of Americans own iPhones and Apple Products, and yet Jobs was rather unremarkable at the box office. We can't help but think it had to do with the casting of Ashton Kutcher in the title role. Ugh.
Opening Weekend: $6.7 Million
Domestic Total: $16.1 Million
Budget: $12 Million
'Moneyball' (2011)
Many MANY sports movies have been based on a true story. Who doesn't love watching triumphs of the human spirit and body? It's why some of us cry when watching the Olympics or get choked up watching people finish marathons. This one just also happened to include Brad Pitt, trying to save the Oakland A's from bankruptcy one smoldering look at a time. Oh, it was also that movie that got Jonah Hill nominated for a Best Supporting Actor Oscar. Seriously, Jonah Hill.
Opening Weekend: $19 Million
Domestic Total: $75.6 Million
Budget: $50 Million
'The Social Network' (2010)
Before we found out Jesse Eisenberg was kind of a jerk, he gave a career-changing performance as Facebook's co-founder Mark Zuckerberg in The Social Network. It's not often a film lives up to the hype surrounding it — not only did The Social Network live up to the buzz, it surpassed it in so many ways. Maybe because it was based on a true story that was based on everyone in the world who uses Facebook. Which is most people. Though it felt hyper-zeitgesty at the time of its release, the film still holds up and is still relevant. You can thank the screenwriters for that (and maybe Justin Timberlake). Oh Fifth Estate, what happened?
Opening Weekend: $22.5 Million
Domestic Total: $97 Million
Budget: $40 Million
'The Conjuring' (2013)
Any time a horror movie touts "based on a true story" in its advertising, you know it's going to be something seriously f-ed up. Step inside a possessed farm house with the Warrens, a pair of paranoromal investigators played by Patrick Wilson and Vera Farmiga. Though plenty of people are skeptical about the truth to the haunting events the film is based on, it still gives moviegoers plenty of trouble sleeping.
Opening Weekend: $41.9 Million
Domestic Total:$137.3 Million
Budget: $20 Million
'127 Hours' (2010)
(Spoiler ahead!) Sure, there are loads of people out there who are more than happy to watch James Franco for 90 minutes. How about James Franco playing climber who gets trapped between two rock formations and has to do the impossible to himself in order to get free? And by impossible I mean CUTTING HIS OWN ARM OFF. That happened, that actually happened. In. Real. Life. Those 90 minutes sure feel a lot longer, don't they?
Opening Weekend: $2.1 Million
Domestic Total: $18.3 Million
Budget: $18 Million
'Magic Mike' (2012)
This one is just for funsies. Magic Mike is sort of loosely based on Channing Tatum's own experience as a male stripper. And with that knowledge, we all enjoyed this movie even more than seemed humanly possible. It was the little rump-shaking, pant-dropping, pony-grinding film that could. Magic Mike was the box office (and critical) smash that few saw coming — come on Hollywood, women go to the movies. Accept it, and GIVE US MORE.
Opening Weekend: $39 Million
Domestic Total:$113.7 Million
Budget: $7 Million