These Disney Princess Makeup Tutorials Are Magical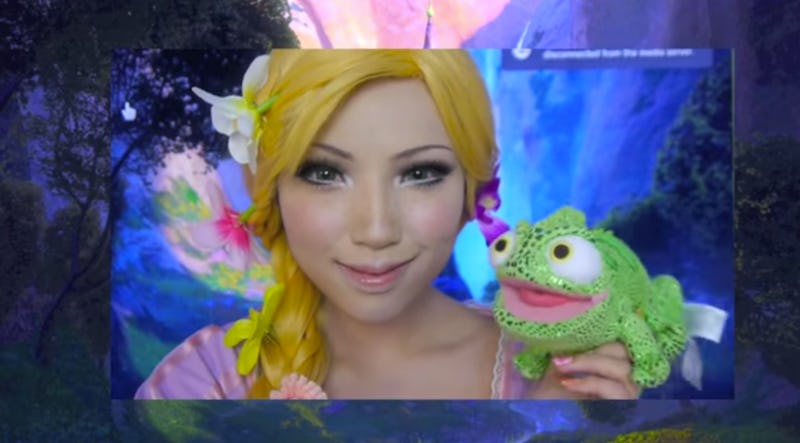 It is my personal mission in life to become a real life Disney princess. Okay, perhaps that statement might be taking it a bit too far, but seriously guys — have you even noticed the how gorgeous these ladies are? Beauty Youtuber, Promise Phan's amazing Disney transformations will help make those princess-y dreams come true with a little help from the "bibbity bobbity boo" magic of makeup. From Snow White's bold, red pucker to Elsa's messy blonde braid, Phan has done it all — and you can too, thanks to her comprehensive tutorials.
The talented makeup artists of the Internet have been in the spotlight as of late, turning themselves into everything from fictional characters to Kim Kardashian. And now thanks to a PopSugar spotlight, Promise Phan, with her Youtube channel dope211, is being crowned Queen of the Makeup Bag for her incredible Disney princess makeup videos.
In her videos, Promise transforms herself into total doppelgangers of every animated lady from Merida to Mulan. And thanks to Phan's complete DIY, step-by-step instructions, you can master the Rapunzel, Mulan, or Pocahontas look without the help of a fairy godmother. See? Dreams really do come true! Check out some of her amazing looks below.
Mulan
Esmeralda
Elsa
Pocahontas
Jasmine
Merida
Images: Youtube.com