'A.D. The Bible Continues' Will Follow 'The Bible'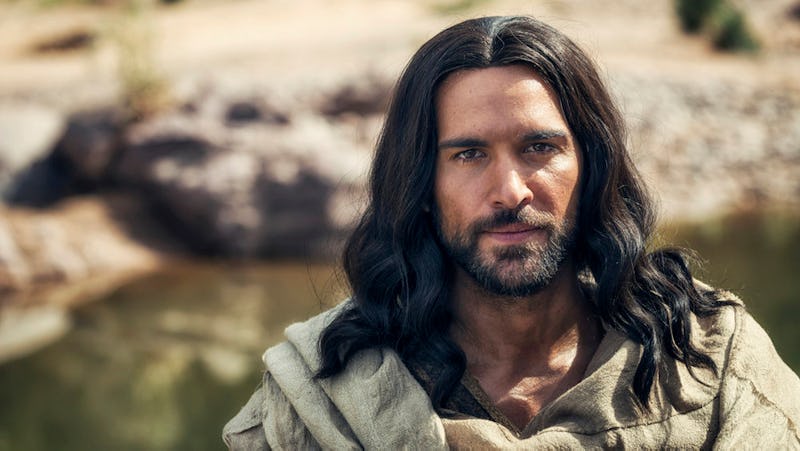 A few years ago, the History Channel was THE place to find shows tackling biblical themes on Easter weekend. But while the creators of one such show are returning to repeat what they started in 2013, A.D. The Bible Continues, despite being a direct sequel to The Bible , has found a new home on NBC. While most households have basic cable, the big four networks still routinely draw the biggest audiences on television, give or take a Walking Dead or two. But the History Channel's lost out on the biggest show they had in ages — The Bible 's finale actually edged out the aforementioned The Walking Dead for the top ratings spot in the 9 p.m. hour on Easter Sunday 2013.
But, strangely enough, while most high-profile TV producers make the jump from network to cable, pay cable, or online streaming service, chasing creative freedom, weird season lengths, and edgier jokes/violence, The Bible series is making the reverse jump. Basically, Bible creators Mark Burnett and Roma Downey are doing something that no other showrunners are attempting right now.
And for making that jump, they credit the very thing they are depicting. In an interview with Deadline, Burnett discussed how his faith informed his decision to leave History for NBC... and pretty much everything else about A.D. The Bible Continues.
We are extremely ethical, and I spoke to them [but] I believe this belongs on American [broadcast] network. It has the biggest privilege in the world — to have an hour of primetime on American [broadcast] network TV; there is nothing like it on earth ... this needs to be on NBC.
The actor who plays Jesus, Juan Pablo di Pace, also chimed in, telling Deadline that faith has been the guiding principle throughout the whole A.D. The Bible Continues production cycle, from shooting the emotionally charged crucifixion scene to casting the series.
In any case, A.D. The Bible Continues is doing everything it can to build on the success of The Bible — even partnering with Outreach, a Christian group that offers advice on how to incorporate A.D. into 12 weeks of sermons — and garnering some surprisingly good reviews in the process.
Image: Joe Alblas/LightWorkers Media/NBC