More 'Homeland' and 'Masters of Sex': Yay!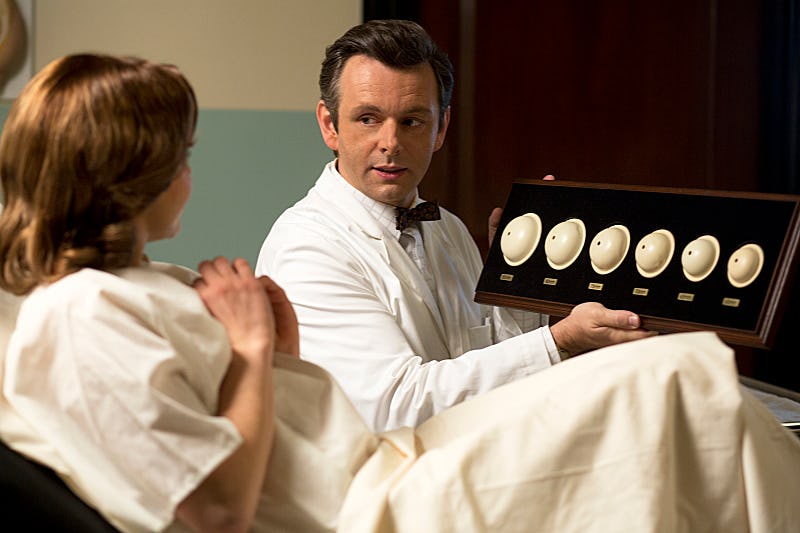 Showtime continues to make the universe happy by not only employing great actors, writers, and producers to create interesting, compelling television — but also by renewing said shows when they've done it right. To that end, Showtime has renewed Homeland and Masters of Sex. The two series have been picked up for a fourth and second season, respectively. Perhaps not the most surprising TV news in the world — but still very, very good. Especially considering the fact that other networks (cough cough NBC cough Parks and Recreation hiatus cough) are doing us so wrong.
"Homeland continues to prove its strength for Showtime, and is one of television's most exciting, provocative and widely-discussed shows. It has grown its audience significantly in each of its three seasons," explained Showtime entertainment president David Nevins in a statement.
"The critical and audience reaction to Masters of Sex since its great launch has been incredibly gratifying. It's a privilege to get to work with such talented and creative people as Alex Gansa and Michelle Ashford, as well as their tremendous casts. They have each created truly original shows, with distinctive voices that are among the most admired series on television."
And, well, we couldn't agree more. Masters of Sex is our favorite new show of the season thanks to its frank discussion of female sexuality and its gangbuster stars Lizzy Caplan and Michael Sheen. And well, Homeland is Homeland —and whether you love its recent twist or not, we're not sure the world could handle a world without Saul's beard.