Watch Anne Hathaway Come In Like A Wrecking Ball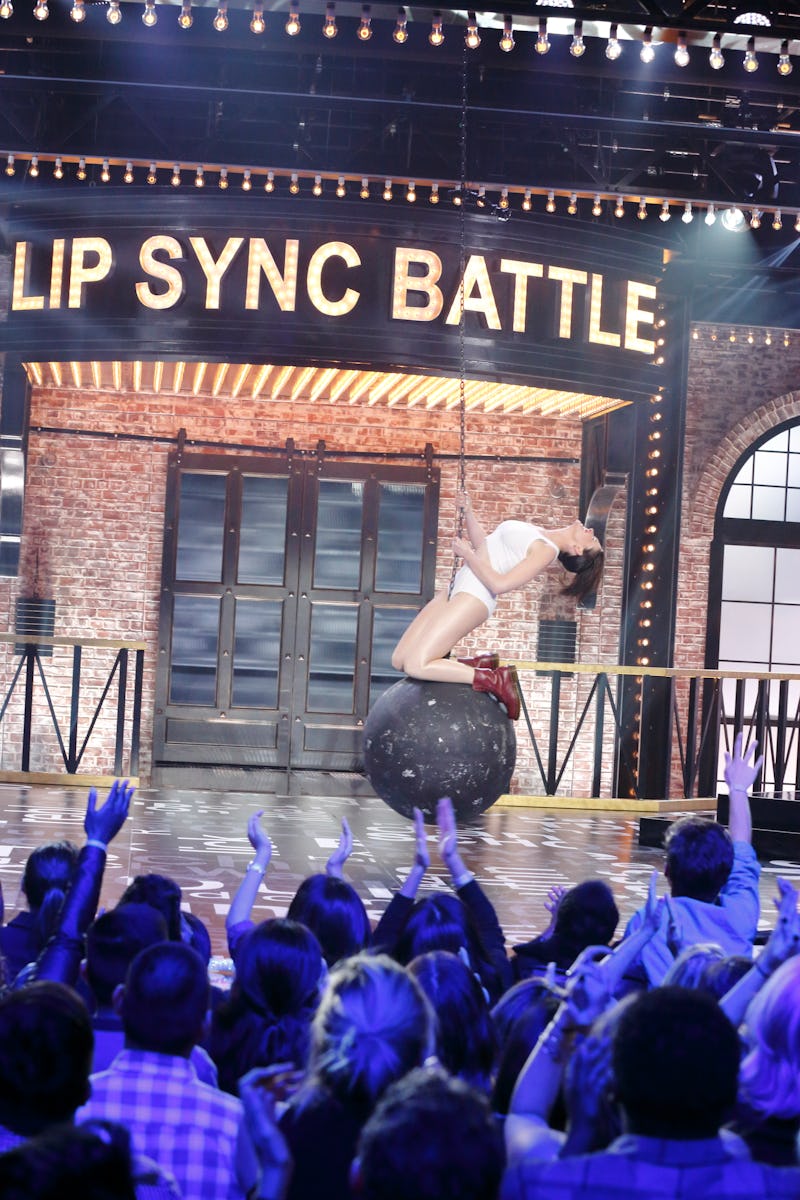 It's official: Lip Sync Battle is the show where dreams come true, including ones you never even knew you had hiding in your heart. On Thursday's episode, Anne Hathaway performs "Wrecking Ball" with gusto, and by gusto, I mean on a wrecking ball wearing Miley Cyrus' exact outfit from the video. (Well, the part of the video where she was actually wearing clothes.) Even just seeing Hathaway in bright red lipstick as she lip syncs the song at first is incredible, but then when she leaps onto the wrecking ball, everyone in the room loses it — especially her competitor Emily Blunt and host LL Cool J.
Not only does Hathaway nail Cyrus' lyrics and moves, but she also flips the bird to Blunt as she sings and swings. This is a far cry from her singing in Les Misérables, but just as she took home an Oscar for playing Fatine, she could win an Emmy or a Grammy for this one if the award shows start accepting lip syncing as a new category.
Check out a clip of Hathaway's epic lip sync below, and catch the full episode on Thursday, April 9 at 10 p.m. ET on Spike.
Image: Scott Gries/Spike TV