What Makes Up The "Smelly Cat" Song?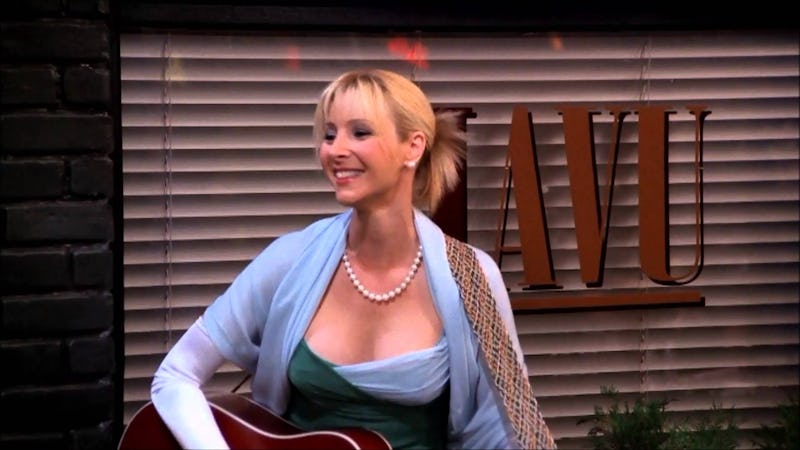 As one of the most loved and influential shows of the '90s, Friends is responsible for introducing many now-iconic quotes, characters, and hairstyles into our culture. It created "the Rachel," made paleontology seem cool (well, kind of), and told countless twentysomethings that yes, you can find a gorgeous, rent-controlled apartment in New York, even if you don't have a steady paycheck. Yet the show impacted viewers in more subtle ways, too — such as getting Phoebe Buffay's "Smelly Cat" song stuck in your head for the rest of time.
As Friends fans will recall, "Smelly Cat" is a Buffay original that the singer often played at the coffee shop, along with other hits like "My Mother's Ashes" and "Addicted to Pork." The song is about a poor-smelling cat treated badly by society for its odor, and it was an instant classic that inspired sing-a-longs, covers, and even a music video. "Smelly Cat" is up there with the theme song as one of the show's most unforgettable musical moments, and for good reason: it's fun, it's catchy, and it's totally inspiring. Bullied and shunned? It's not your fault!
But what actually went in to "Smelly Cat," other than Phoebe's memorable voice and passionate guitar? I've broken it down in a pie chart. May you always be in our hearts, Smelly Cat.
Image: NBC; Isla Murray/Bustle