Watch this Video For Your Daily Laugh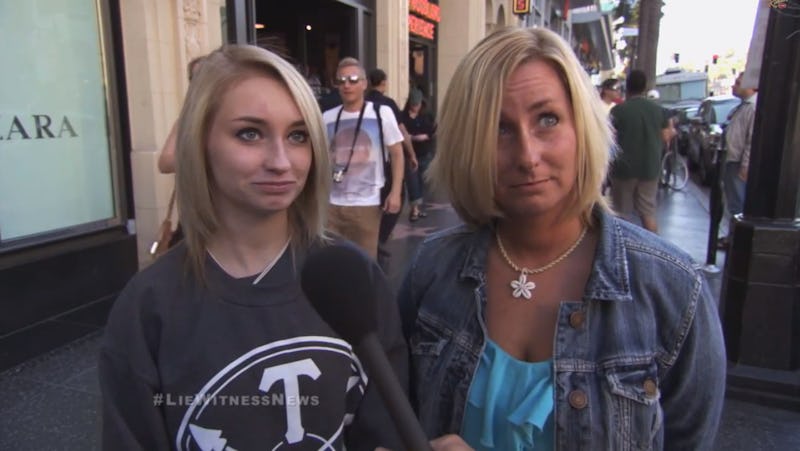 If you learn one thing from modern television, let it be this: Everyone lies. Given the chance, everyone will lie through their teeth if they have to, especially when confronted by a camera crew who they, for some reason, do not realize are from Jimmy Kimmel Live! and trying to prove that everyone will lie if given the chance to be on television. It's both hilarious and terrifying commentary on our culture. Take this clip for example — Jimmy Kimmel's Lie Witness News segment returned last night, this time asking people on Hollywood Blvd. what they thought of the recent Vermont polar bear attacks, and if it was a result of global warming.
Hint: There were no attacks in Vermont, especially not by polar bears. But everyone Kimmel's camera crew found just ate that shit right up, and answered as if they'd been glued to their television sets watching footage of the aftermath wide-eyed and slack-jawed. What did they think of the polar bear attacks? Was it caused by global warming? Are the bears justified because we're all too lazy to be energy efficient? America, everyone: Ready to give an opinion about everything, even stuff that never actually happened.
It's also a completely hilarious clip and I hope Jimmy Kimmel never gets rid of this segment. You can check it out below.